Peanut Butter Nutella Fudge – YUM!
Janelle from Comfy in the Kitchen has a mouth watering dessert recipe for us today! Hooray!
Janelle writes:
Now you see it….now you don't! That's the best way to describe this simple, yet delicious Nutella fudge. My sweet friend Katina thought to bring this to me last week….what a gift! I honestly have never seen a dessert vanish so quickly, haha!!! When she told me it had only 3 ingredients, I about fainted! You must try this one Ladies….it's a keeper.
*Gluten FREE! Great to make with kiddos.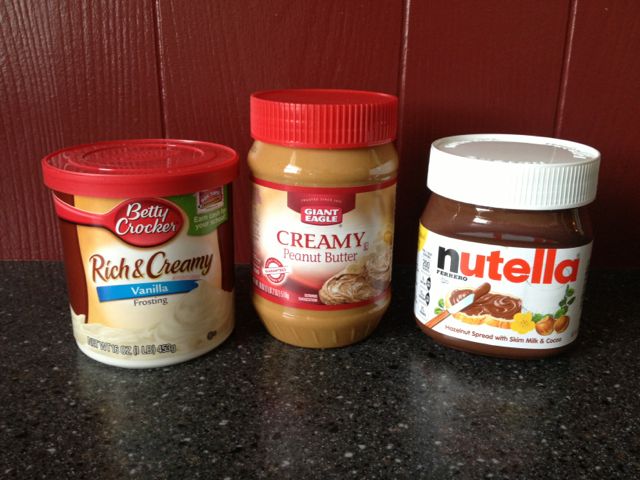 This is it! Just 3 ingredients…check that out.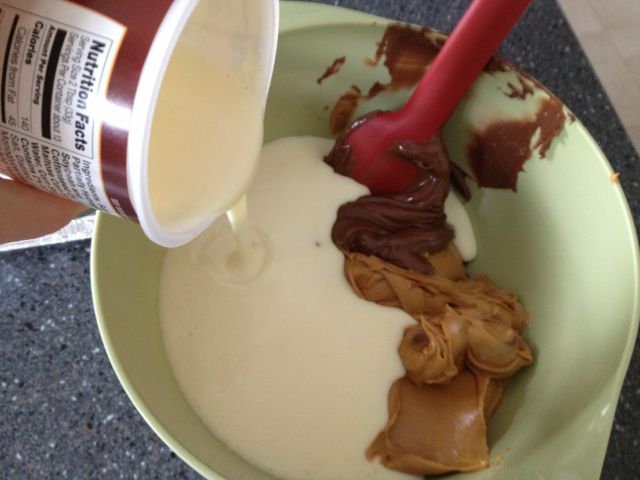 Microwave frosting for approximately 45 seconds, then combine with other ingredients in a bowl.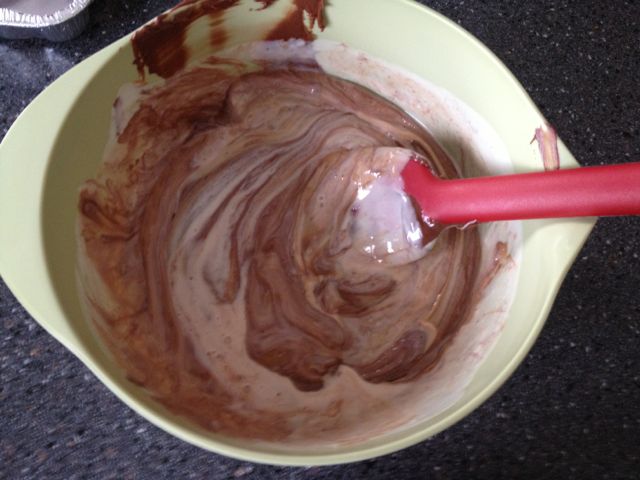 Mix well, spread in an 8×8 pan, and refrigerate for 30 mins until set.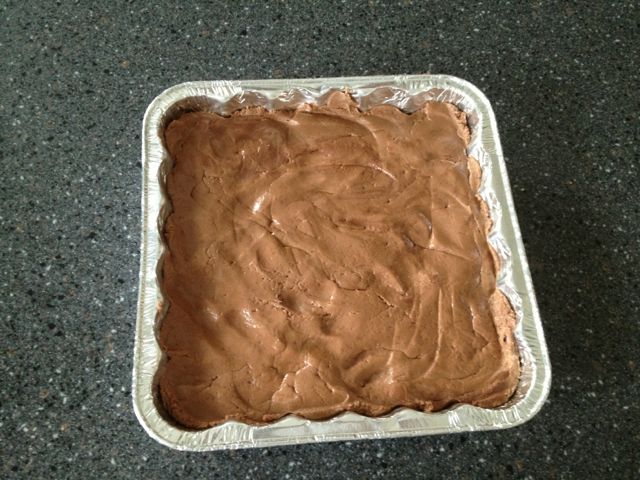 Bada bing. DEEEEElish.
3 Ingredient Peanut Butter Nutella Fudge (SO Easy!)
Serves:8-10
Prep time:
Cook time:
Total time:
Ingredients
1 Cup Nutella
1 Cup Peanut Butter
1 16 oz Container Vanilla Frosting
Instructions
Take the lid off of frosting and microwave for 45 seconds.
Combine all ingredients in a mixing bowl-it will start to thicken.
Spread into an 8×8 pan.
Refrigerate for 30 mins until firm.

Janelle is a Christian, a Wife, a Stay at Home Mom of 3 young children and a proud- to- claim- it "Foodie". You can find her displaying step-by-step photos of her recipes, giving devotionals,and sharing meal ministry stories on her blog. You can follow Janelle's blog at ComfyInTheKitchen.com Follower her on facebook at Comfy In The Kitchen Follow her on Twitter at ComfynKitchen