Baked Chicken Fingers and Fixins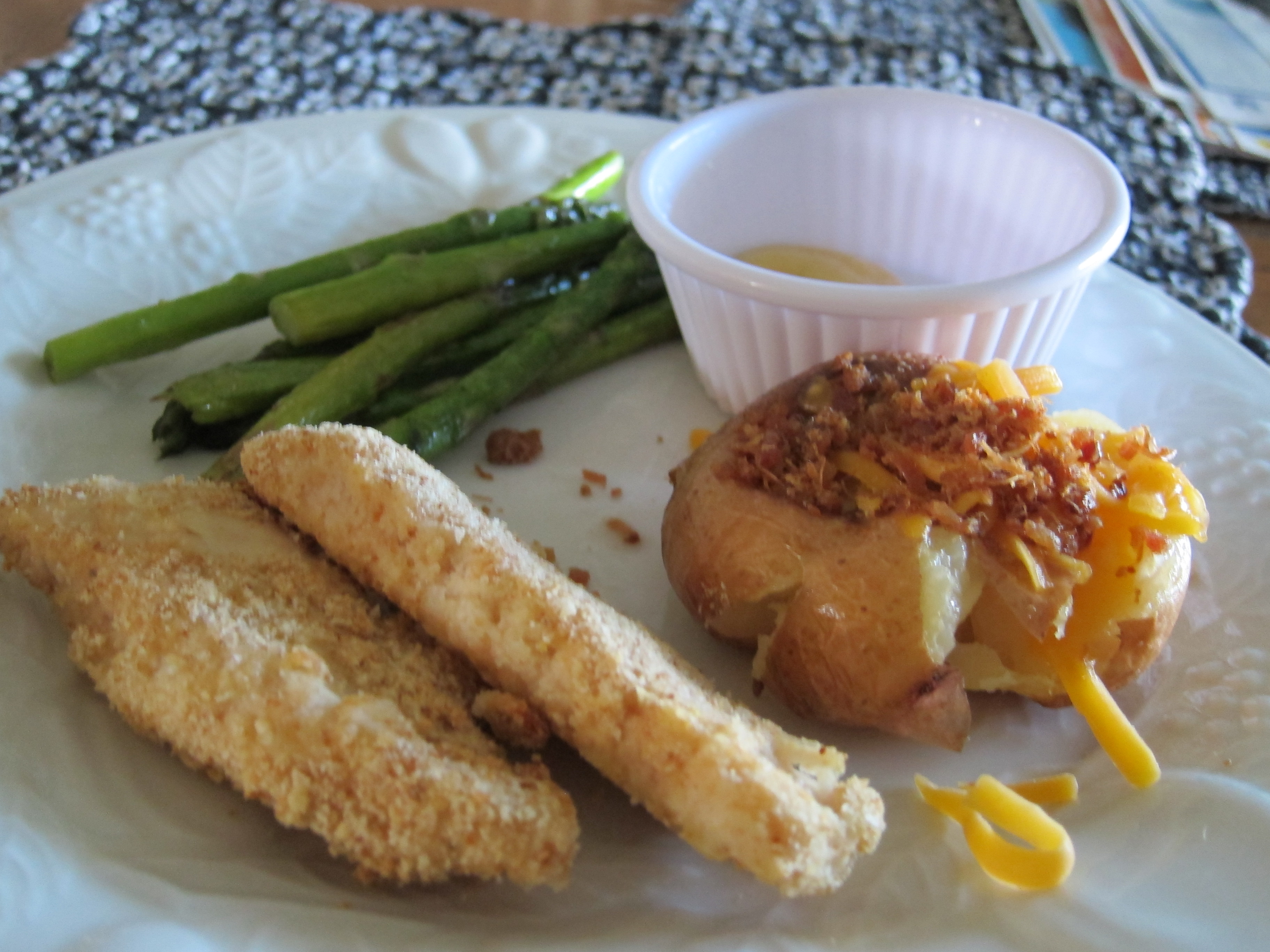 This "recipe of the week" comes from Janelle at Comfy In the Kitchen.  This is a sure kid pleaser and a healthy back-to-school dinner! 
Janelle writes:
Many people have asked me what I do for weeknight dinner planning. How do I know what to make? What do I pair with what? How do I make something quick, easy, tasty, healthy…
Well, this is just one dinner "on the go" that I made last week.
Just because we are a busy family doesn't mean that we must run through McDonald's every night (I must admit, I have made those trips though!) …but I also know that I just can't make huge elaborate dinners every night either. This is where the "easy middle" comes in…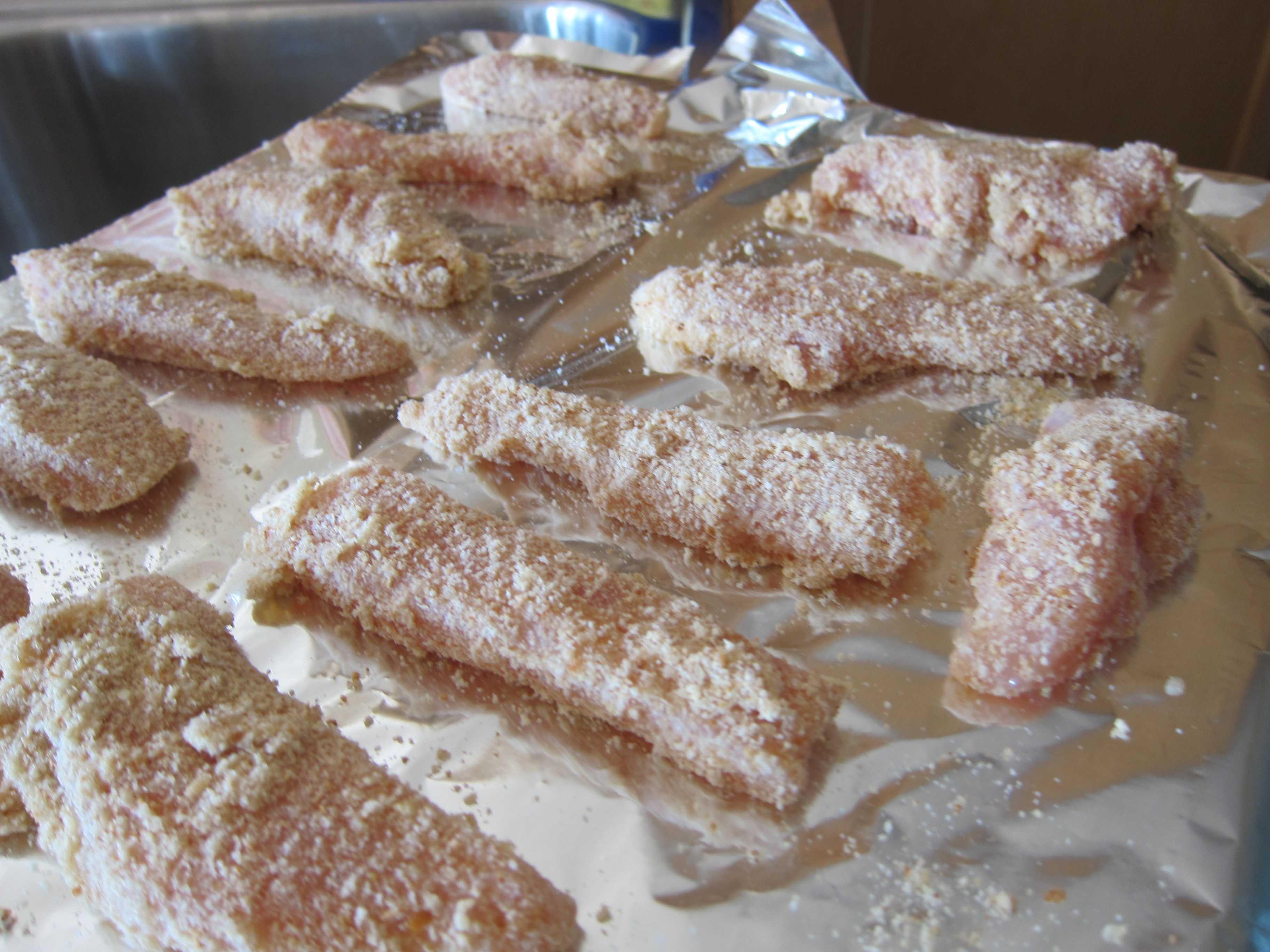 These are homemade baked chicken fingers. They are SO easy. I baked them on the top rack of the oven…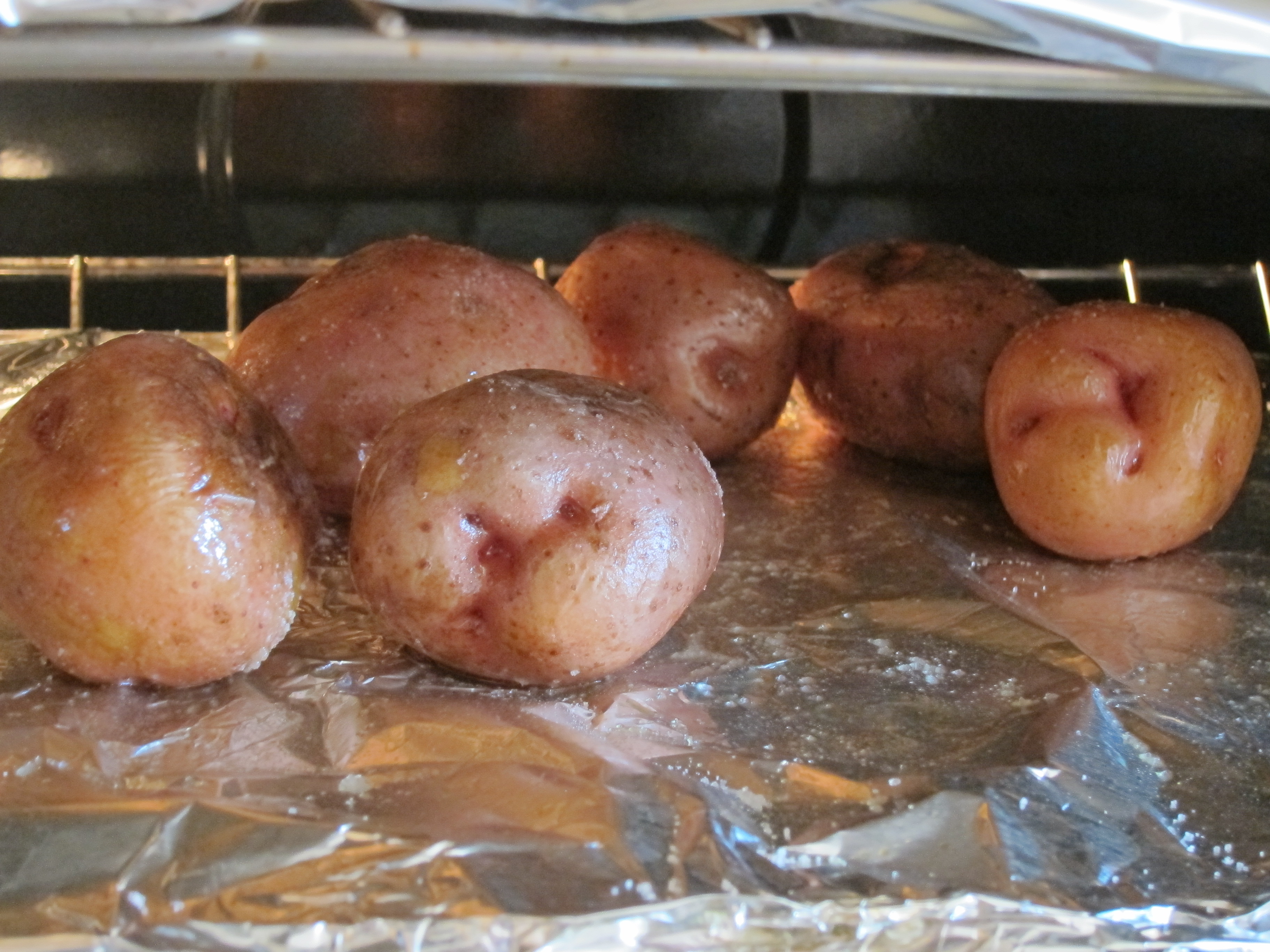 And placed red potatoes on the bottom rack.  I rolled them in olive oil and covered them in salt.
I baked them at 425 for 45 mins. These were set in before the chicken fingers because they take longer to cook. But they can both be cooked in a high degree oven! That helps!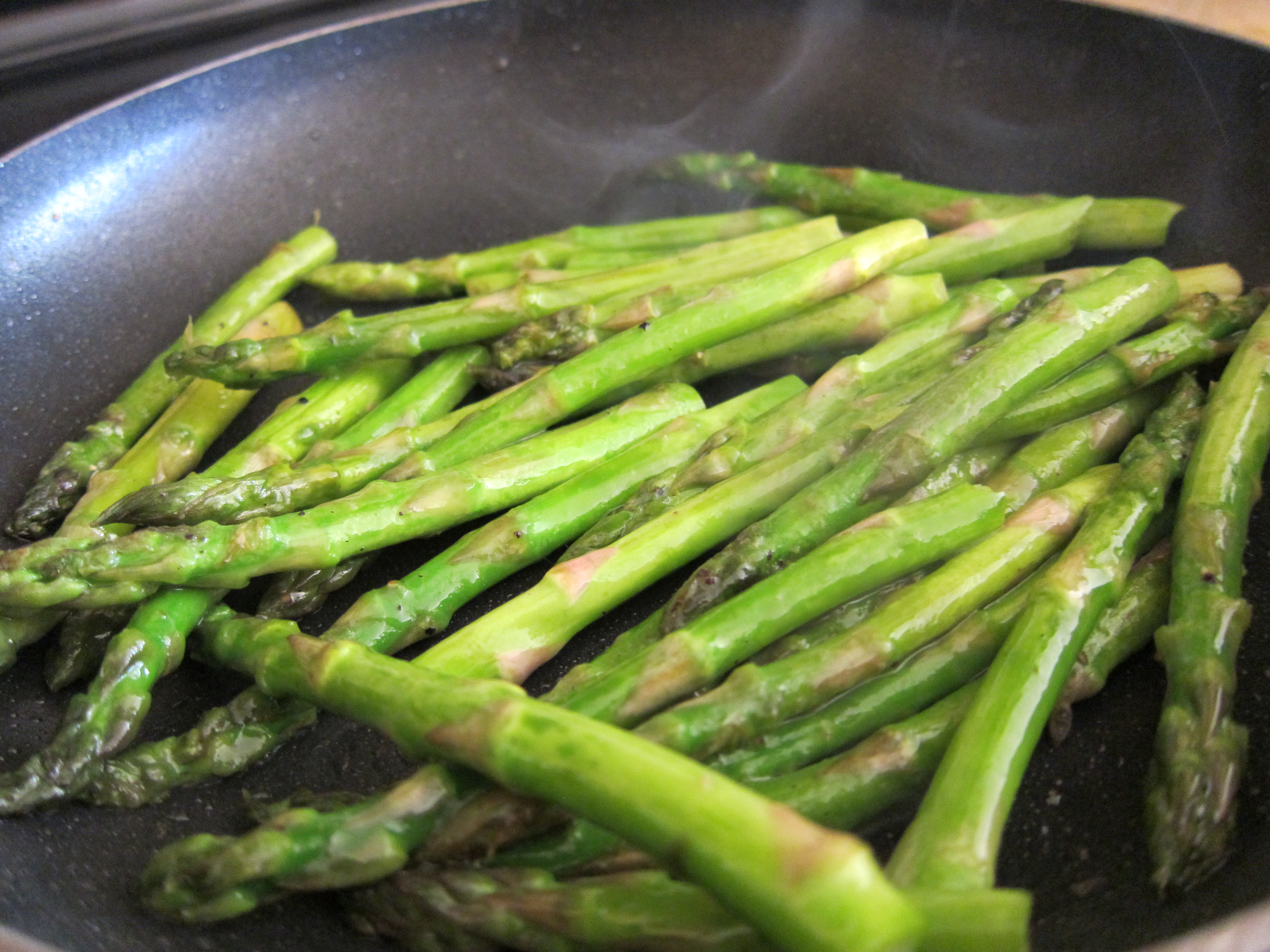 While those two items were baking, I sauteed asparagus on the stove in olive oil. I added salt and cracked pepper.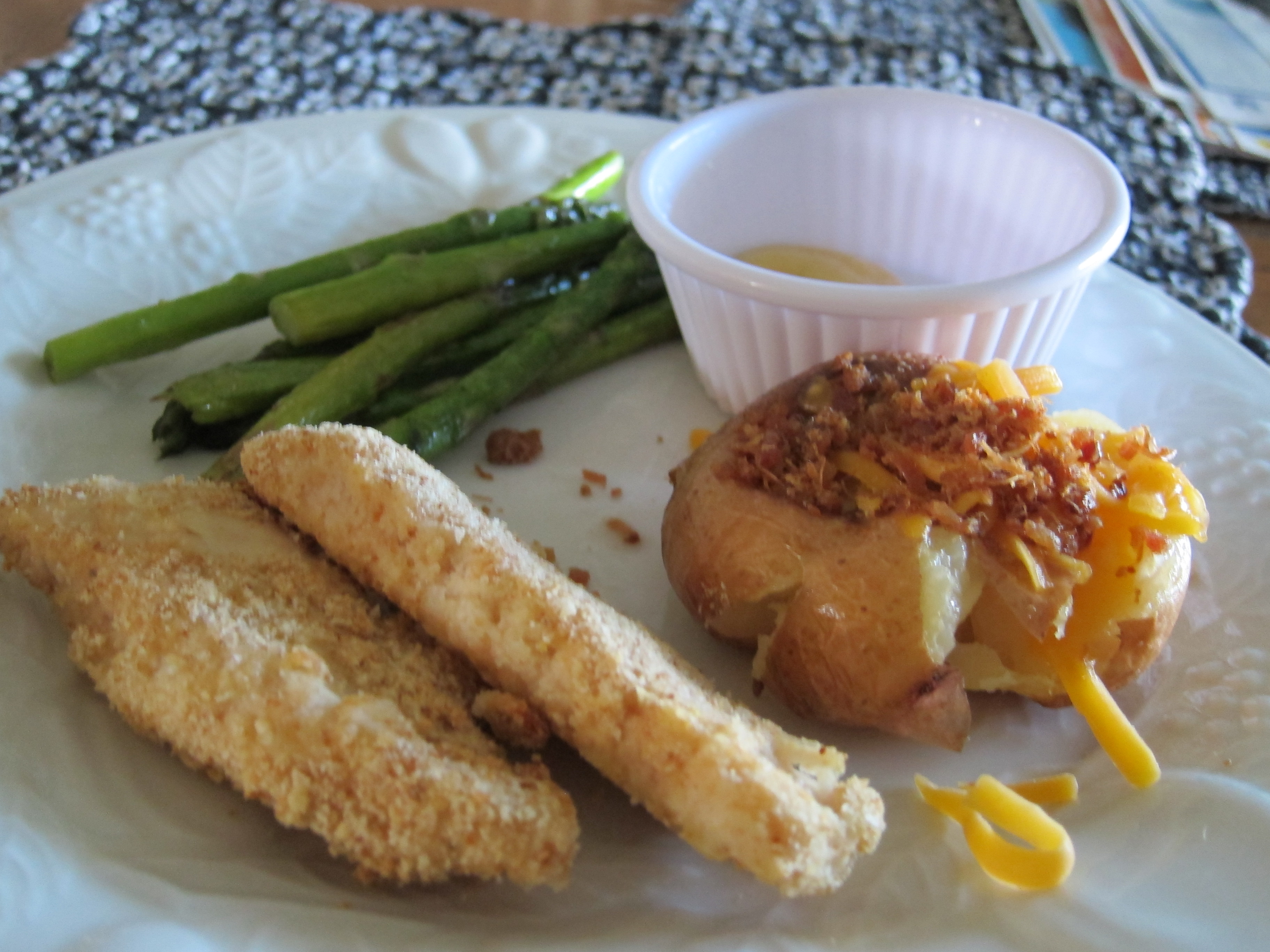 A little honey mustard for the baked chicken fingers is on the side…I topped the small red potato with a squirt of "I can't believe it's not butter", a tsp of cheddar cheese and a sprinkle of bacon crumbles.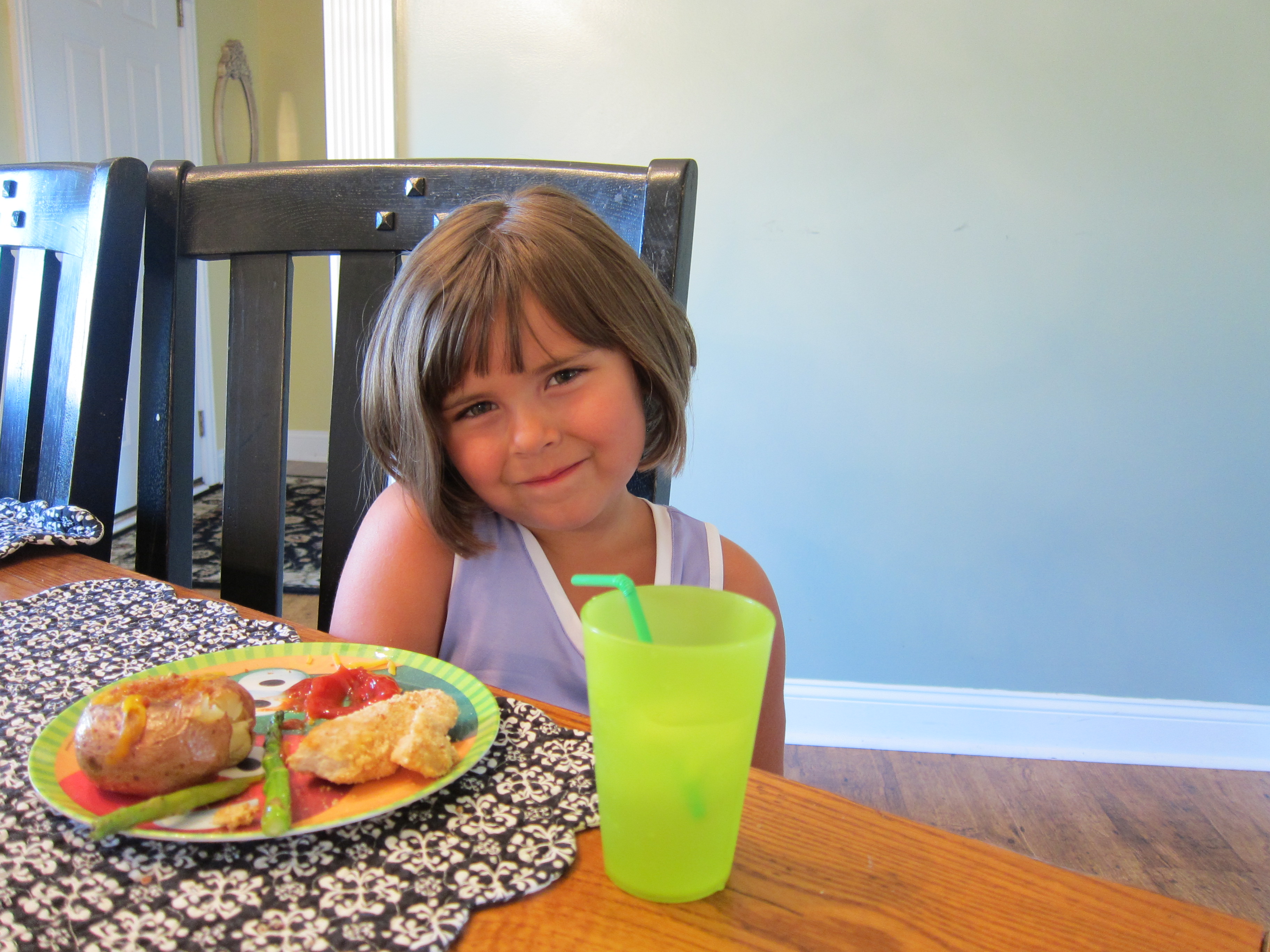 Baked Chicken Fingers
(serves 6)
6 chicken breasts (1 breast per person cut into thirds -fat trimmed off)
3 egg whites (in an individual bowl)
1 cup bread crumbs (in an individual bowl)
salt and pepper
Preheat oven to 425
Rinse chicken, pat dry and remove fat. Cut into thirds. Dip chicken pieces into egg whites then roll in bread crumbs. Foil line a cookie sheet (easy cleanup) Spray cooking sheet with Pam. Salt and pepper chicken fingers and spray the tops with cooking spray. Bake for 20 mins until cooked through. Serve with honey mustard or BBQ sauce.
***Wow Janelle! Thanks for an entire meal idea!  I love it!  I hope you all enjoy it too!
*Janelle is a woman who is dependent upon Jesus, a mom, a Licensed Professional Counselor, and an advocate for meal ministry. You can find her displaying step-by-step photos of her recipes, giving devotionals, and sharing meal ministry stories 
on her blog
. You can follow Janelle's blog at 
ComfyInTheKitchen.com.