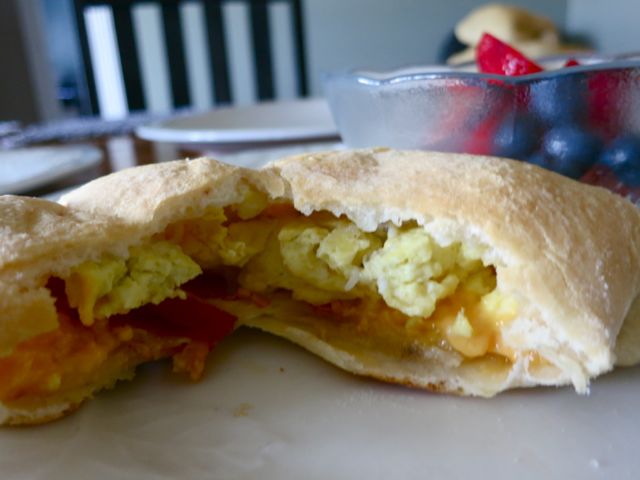 This summer Janelle, from Comfy in the Kitchen, and I stayed at a hotel where they served these breakfast hot-pockets and wouldn't you know it – this comfy cook went looking for a recipe to make these at home.  These.are.awesome!
Janelle writes:

Mmmm…these breakfast pockets are absolutely delicious. My children LOVE them. Best yet, you can eat them piping hot out of the oven, then freeze the rest overs to bake in the oven for a later time. Enjoy!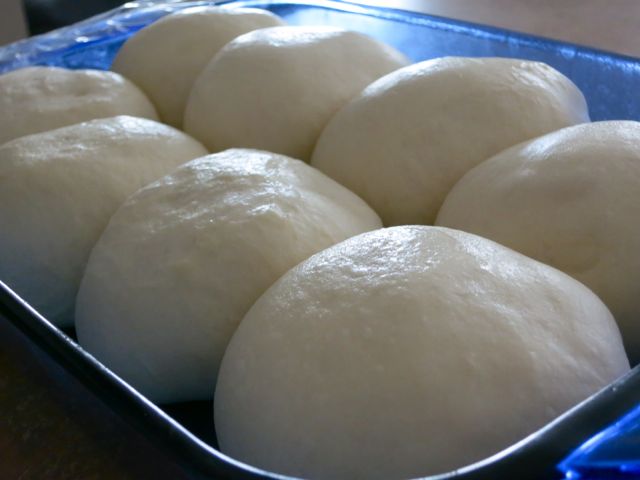 Place 8 frozen Rhodes large dinner rolls in a prepared 9×13 pan. Spray the tops with Pam and cover with plastic wrap. Let rise for 4-6 hours until frozen dough looks like so…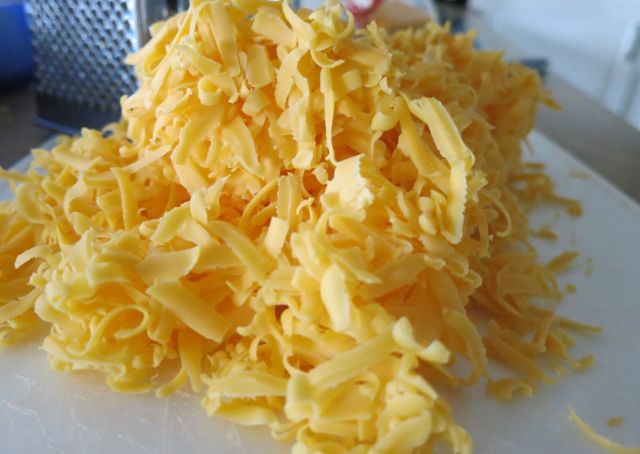 Start making your filing…I chose cheese, eggs and bacon. You can put anything you like in these little pockets- eggs, ham and swiss…veggies, anything goes!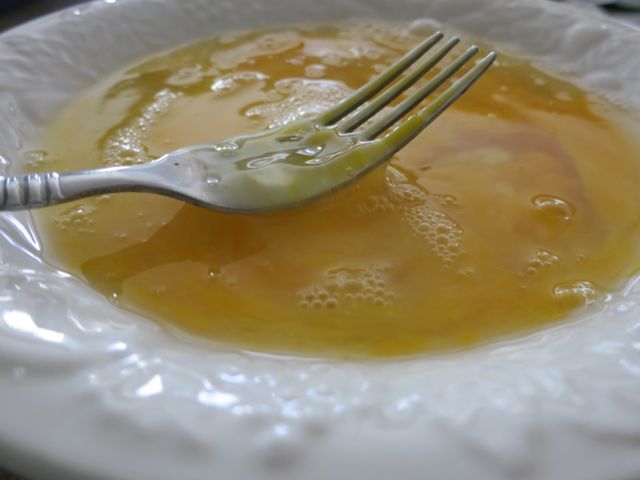 For 8 pockets I used 4 eggs to scramble. I simply add 1 Tbsp of water, whisk together with a whisk or fork.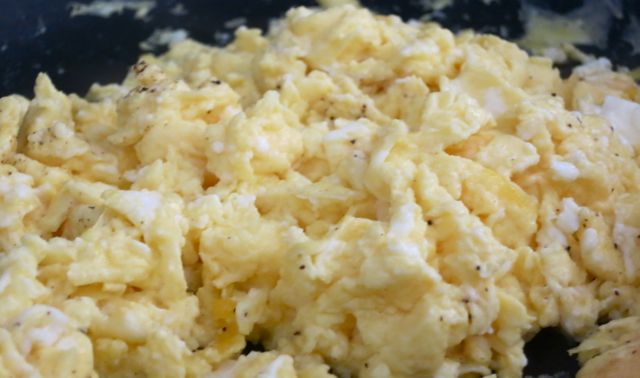 Add 1 Tbsp of butter to a pan, on med/high heat scrape continuously with a plastic spatula until they are done. Add some salt and pepper as desired.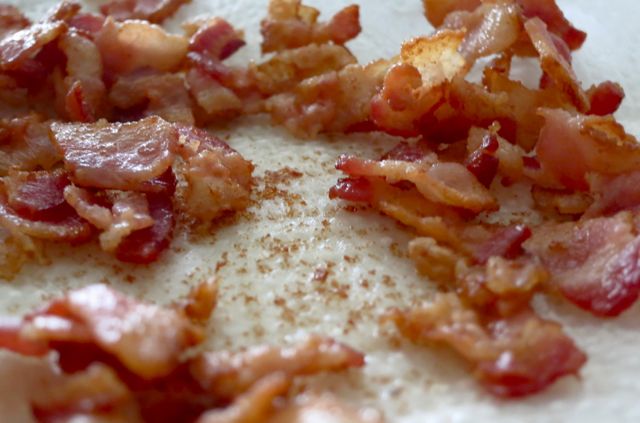 Fry 8 slices of bacon and let drain on paper towels. Crumble.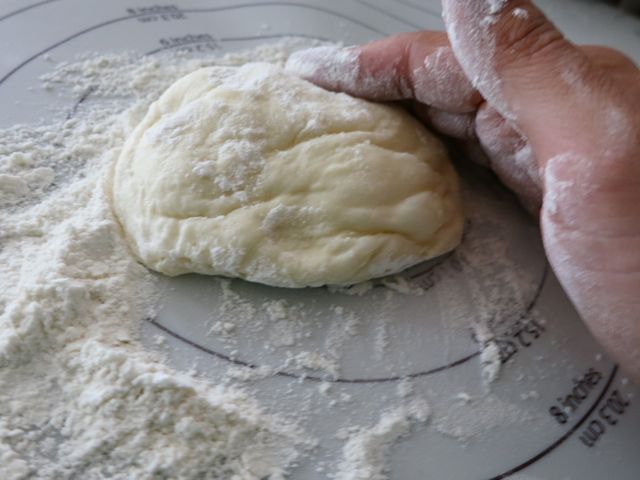 Take a roll and on a floured surface roll out as far as it will go in a circle.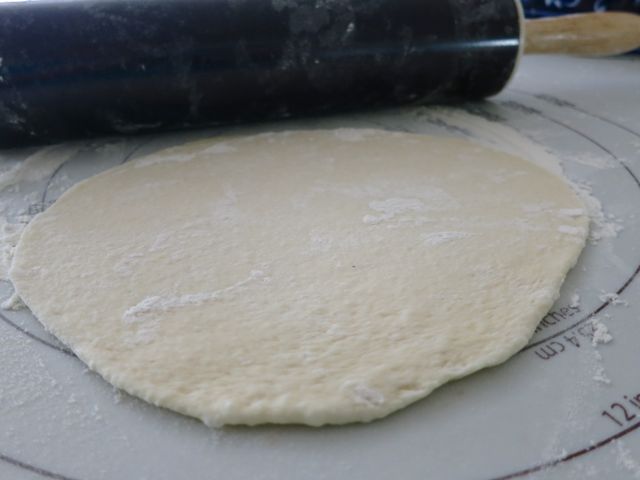 Like so…not to thin, not too thick…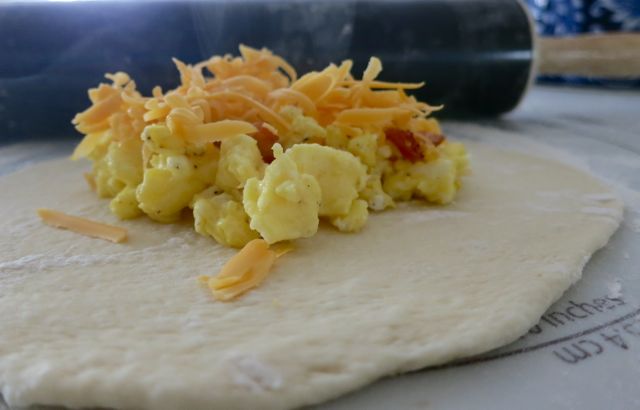 Add your cheese, eggs and bacon. Any other ingredients are a bonus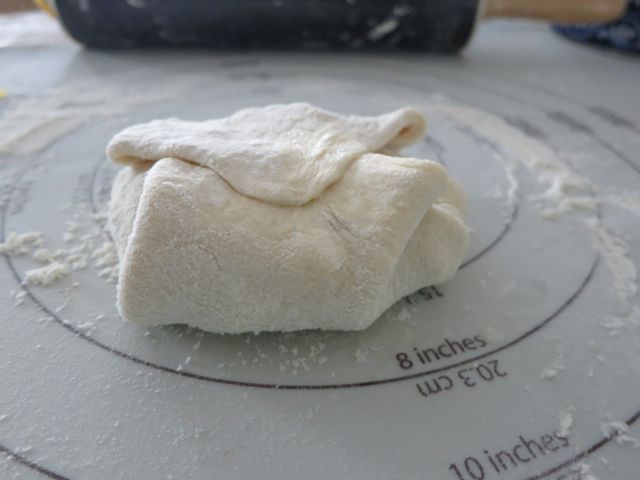 Fold up into a pocket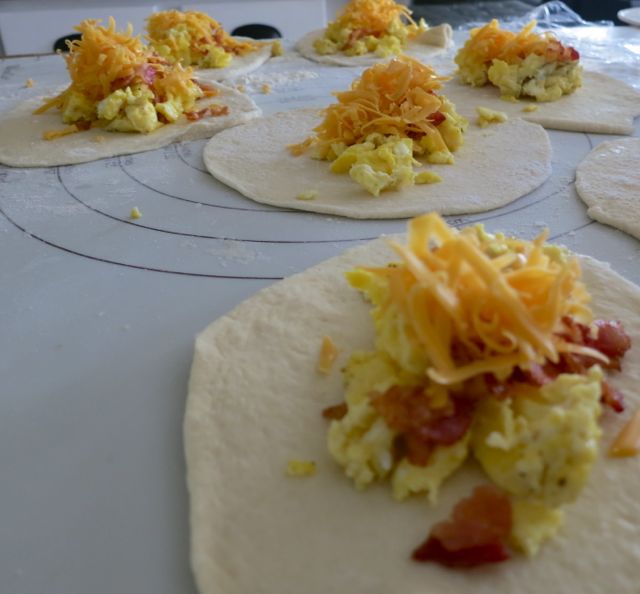 Line em up!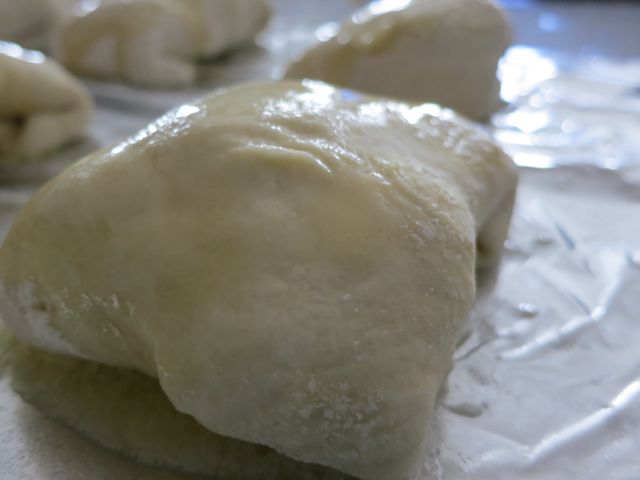 Brush with butter and place on a baking sheet. Bake in a 350 oven for appx 20 mins or until lightly golden in color.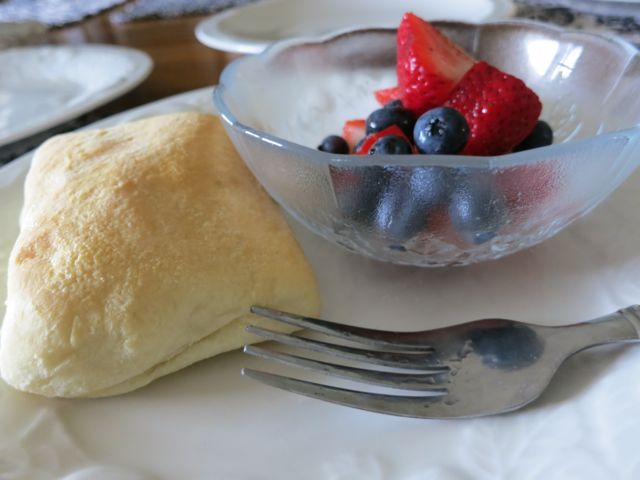 Serve hot out of the oven with some fresh berries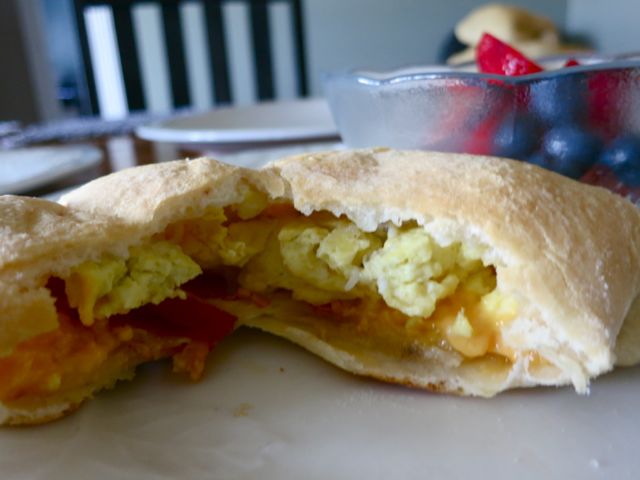 Mmmmm… I do love Rhodes dough, the aroma of it is ahhhhmazing. The mix of the hot bread, gooey cheese and savory bacon and eggs make this a winner for the entire family. We've even had these for dinner!
Again- freeze the leftovers individually for a quick/on the go breakfast! 
Homemade Breakfast Hot-Pockets
Prep time:  
Cook time:  
Total time:  
Serves: 8
Ingredients
8 Rhodes frozen large dinner rolls
4 eggs
1 Tbsp water
1 Tbsp butter
salt/pepper
1½ cup freshly shredded cheddar cheese
8 slices of bacon; cooked and crumbled
Butter for brushing
Place 8 frozen rolls in a prepared 9×13 pan, spray tops of rolls with Pam and cover with plastic wrap, let rise for 4-6 hours.
Pre-heat oven to 350 when dough is done rising.
Scramble eggs with water. Add butter to skillet, scramble eggs- add salt and pepper as desired. Set aside.
Roll out each dough ball onto a floured surface into a circle.
Add fillings: eggs, crumbled bacon, cheese.
Make into individual pockets by closing up all sides.
Place each one on a baking sheet and brush with butter.
Bake for appx 20 mins or until lightly browned.

*Janelle is a woman who is dependent upon Jesus, a mom, a Licensed Professional Counselor, and an advocate for meal ministry. You can find her displaying step-by-step photos of her recipes, giving devotionals, and sharing meal ministry stories on her blog. You can follow Janelle's blog at ComfyInTheKitchen.com.