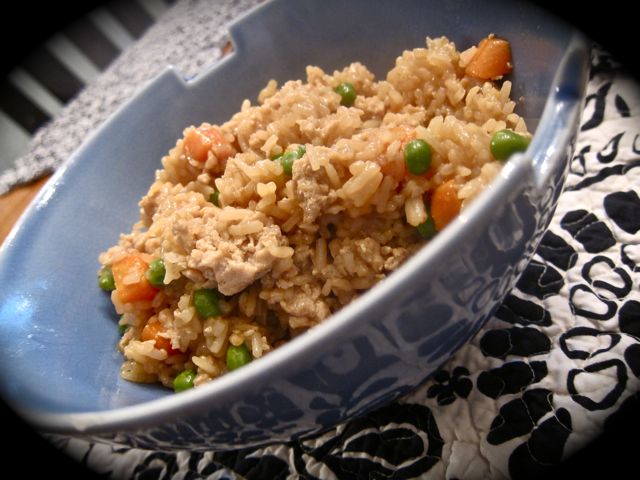 Janelle from Comfy In the Kitchen is here with a meal I love and a recipe I can't wait to try!
Janelle writes:

This is one of my favorite gluten-free, dairy-free, egg-free meals and better yet.. my entire family enjoys it too. It was inspired by my sweet friend Mem who is from Thailand. When I found out about my food allergies, Mem brought me over some fried rice and grilled Tilapia that melted in my mouth. When I left the table and came back, I noticed that my son was digging into my fried rice! What?! There were veggies in there and he was voluntarily eating them? Yayyy! I have watched Mem cook before and thought I would give this fried rice a try! Here is my take on the dish "Chicken Fried Rice" …notice that I process the chicken for quick marination. Love it!
..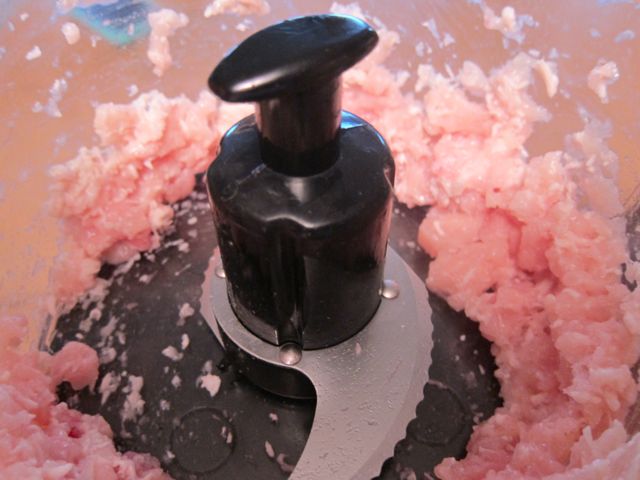 4-6 chicken breasts processed in the food processor. It processes quickly, so do not over process!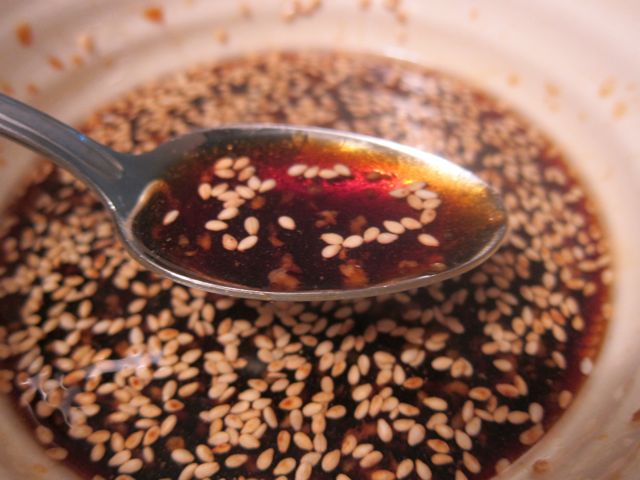 Soy sauce, olive oil, fresh garlic, brown sugar, sesame seeds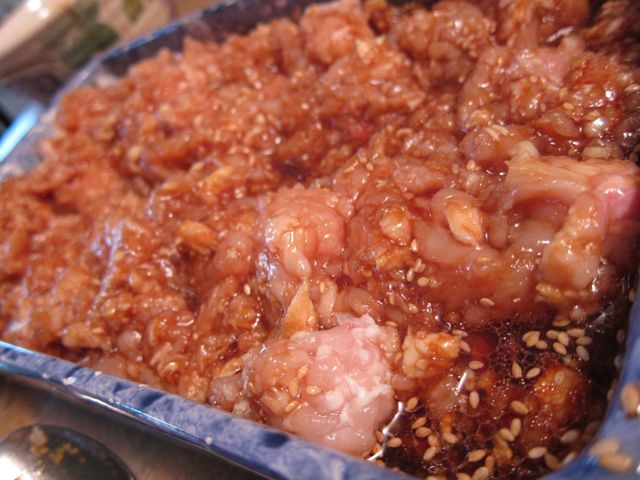 Place chicken and marinade in a dish and let marinate while you prepare the rice and veggies. Because the chicken is cut up, it will marinate quickly.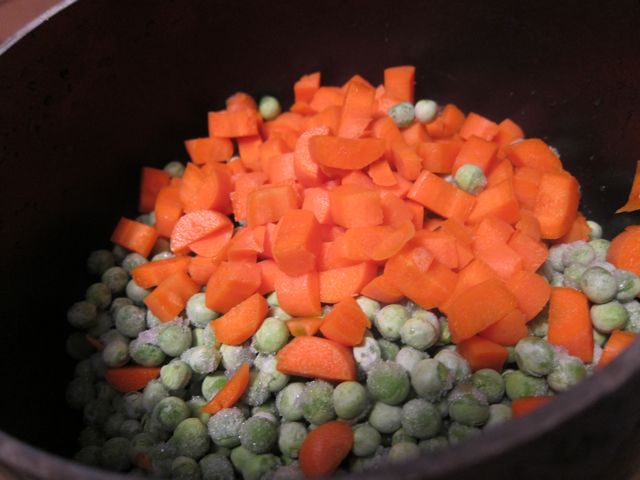 Place 2 diced carrots and 2 cups of frozen peas in boiling water that just covers. boil for appx 5 mins until tender.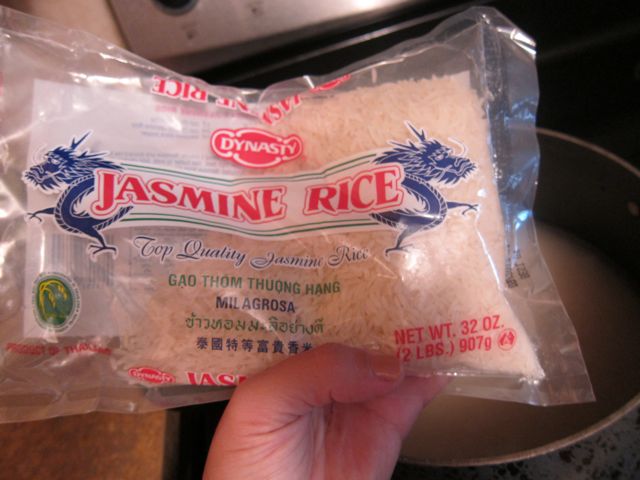 Combine water and a high quality rice (I got this in the Asian aisle at my grocery store) There is a big difference between this and a minute rice.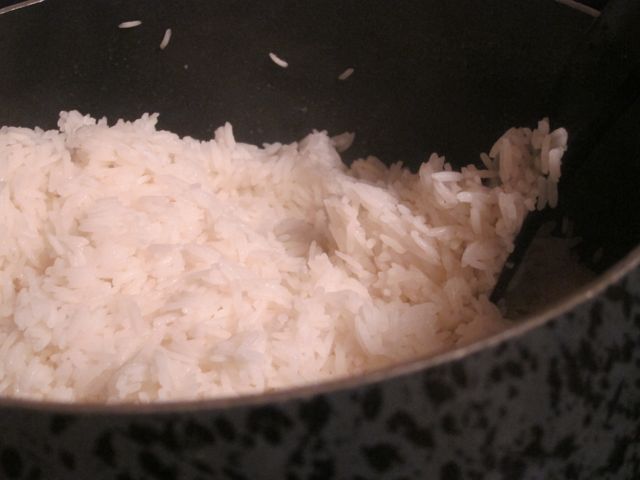 See? I told ya! This is some beautiful rice.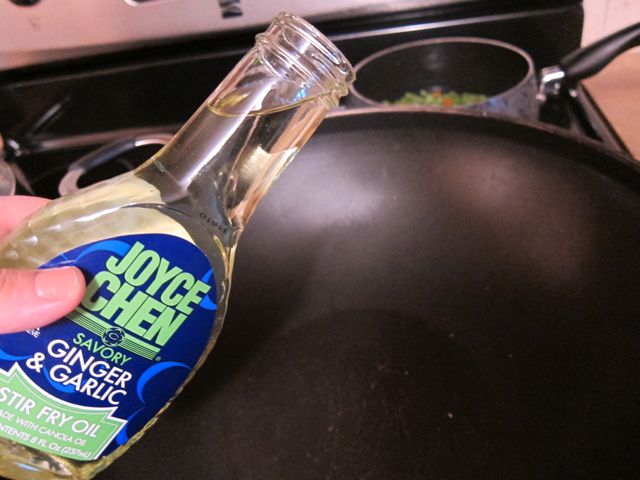 Joyce Chen's Ginger and Garlic Stir Fry Oil gets two big thumbs up! Heat this in a wok set on high.
Add your chicken and turn the heat down just a smidge. Stir fry time! Take a plastic spatula and continue to stir up the meat until it is cooked through.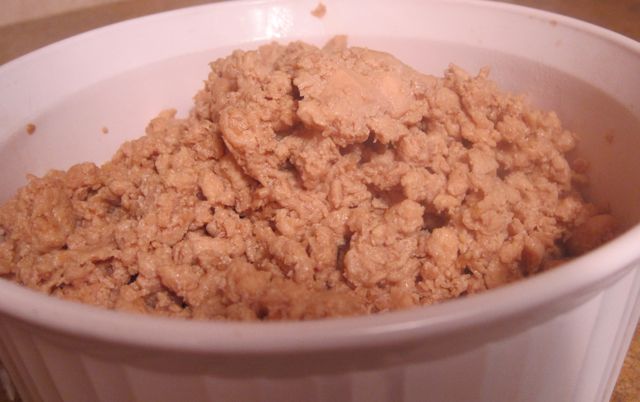 Then, empty the meat out into a large bowl. Because I process the chicken, it resembles densely ground chicken- but let me tell you, it is PACKED with delicious flavor from the marinade. When you are making dinner in a hurry- this is the way to go. Otherwise, it would take all day to marinate to get this amount of flavor into the chicken.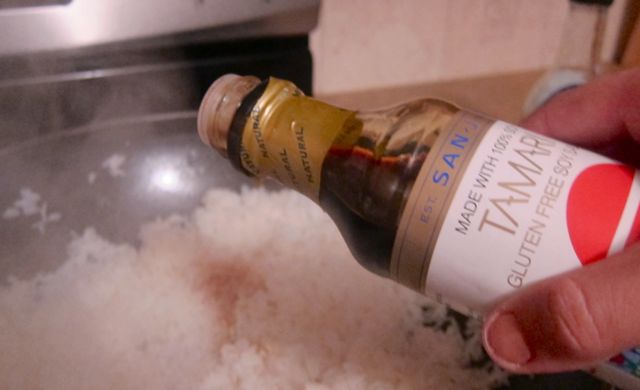 Add more wok oil and heat on high again. Add Rice. Season with soy sauce to your liking (I am using gluten free soy sauce here). Soy sauce is the "salt" in Asian cooking.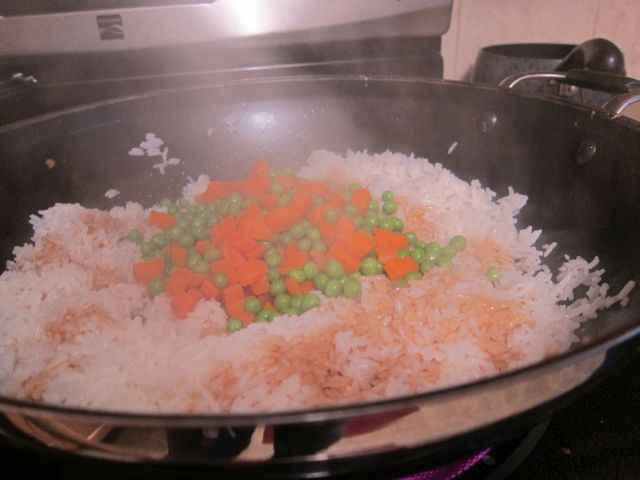 Throw in the steamed veggies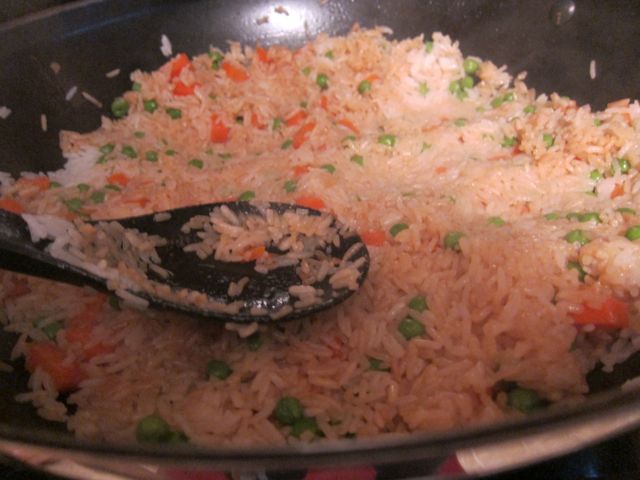 And stir fry! Push down on the rice, then fluff, keep doing this until it is fried to your liking. About 6-8 mins.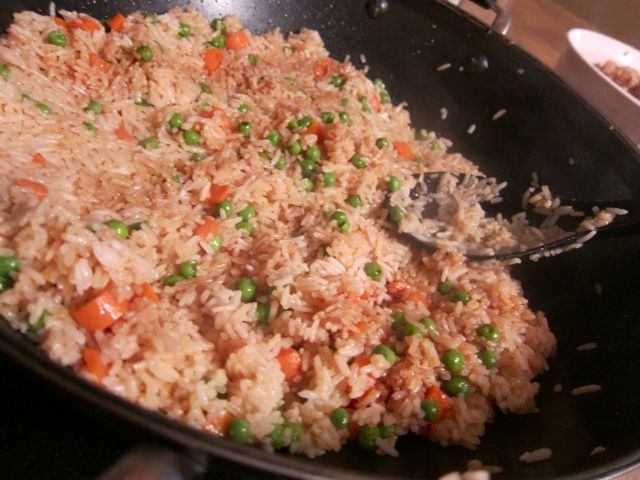 Beautiful! A mix of carbs and veggies…now just add the chicken for some protein!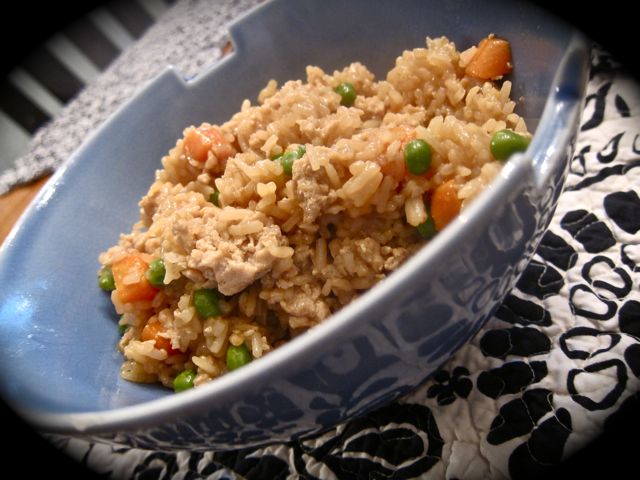 I am not kidding when I say this was delicious!
Chicken Fried Rice
Prep time:  
Cook time:  
Total time:  
Serves: 6-8
Ingredients
4-6 Chicken Breasts
1 cup Soy Sauce
1 Tbsp olive oil
4 cloves garlic (minced)
½ cup brown sugar
1 Tbsp sesame seeds
2 cups water (for cooking carrots and peas)
2 carrots (chopped)
2 cups frozen peas
Prepared Jasmine rice (per package directions for 6 servings)
Soy Sauce for seasoning/stir frying
4 Tbsp Wok Oil (I recommend Joyce Chen garlic and ginger)
Instructions
Place chicken 2 breasts at a time in food processor and process. (Do not over process)
When all chicken is processed place in a casserole dish
Make marinade: soy sauce, olive oil, garlic, brown sugar and sesame seeds and pour over chicken.
While chicken is marinating make rice according to package directions.
In another saucepan add the 2 cups of water, peas and carrots and let boil for appx 5 mins.
Add 2 Tbsp wok oil and heat wok on high heat.
Add chicken and turn down heat slightly- stir fry with a plastic spatula until done.
Empty chicken into a clean bowl.
Add 2 more Tbsp of wok oil to wok and heat on high again. Add cooked rice, veggies, and soy sauce to your liking- stir fry. Pat the rice down, then fluff up and repeat until done.
Add chicken and serve.

*Janelle is a woman who is dependent upon Jesus, a mom, a Licensed Professional Counselor, and an advocate for meal ministry. You can find her displaying step-by-step photos of her recipes, giving devotionals, and sharing meal ministry stories on her blog. You can follow Janelle's blog at ComfyInTheKitchen.com.