Janelle from Comfy in the Kitchen is back with a breakfast bagel egg sandwich recipe!
Janelle writes:
The other day I shared on my personal FB page that I had made "Eggs in a Nest" for the kiddos. One of my friends mentioned that she made the same thing, but with bagels! By golly-how convenient- they already have holes! So, I had to try it her way. I added some cream cheese to the top half of the bagel and made them into sandwiches. Needless to say, they were a hit.
Seriously. So good.
(GF option: Use  Udi's GF bagels.)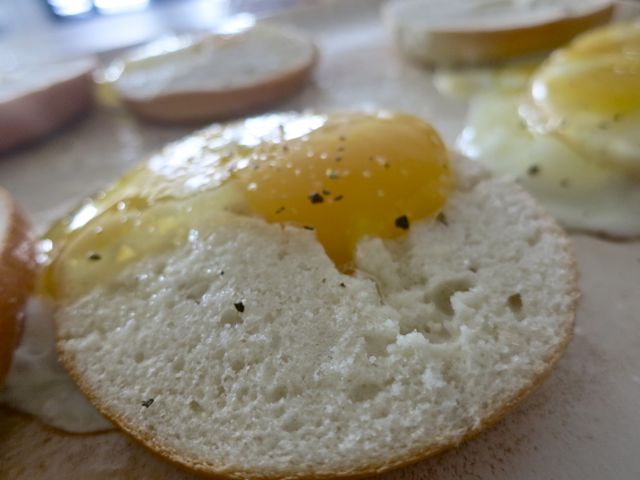 Start off by heating a skillet on medium-high heat.  Melt butter and place both side of your bagels onto the skillet.  Crack an egg and place it in the bottom halves of each bagel. Let cook for approximately 2 minutes. Add salt and pepper. Flip.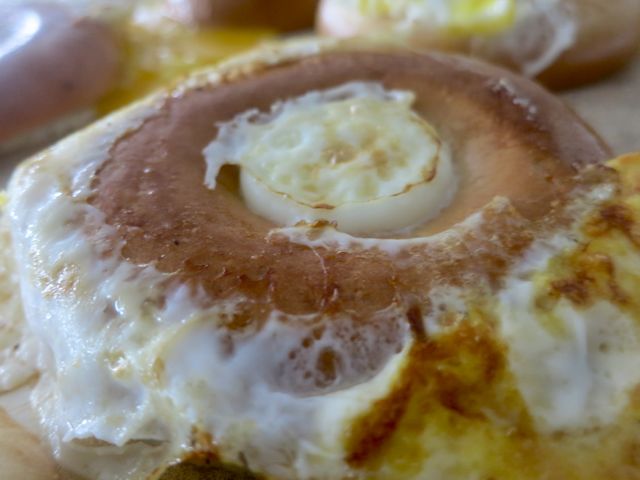 Let cook on the other side until done.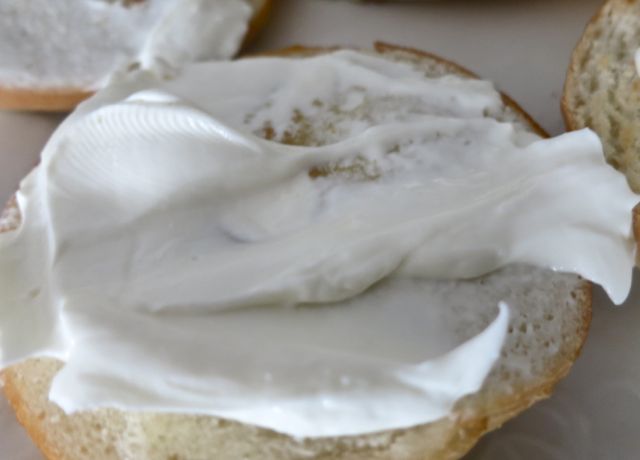 Add cream cheese to the top sides of each bagel.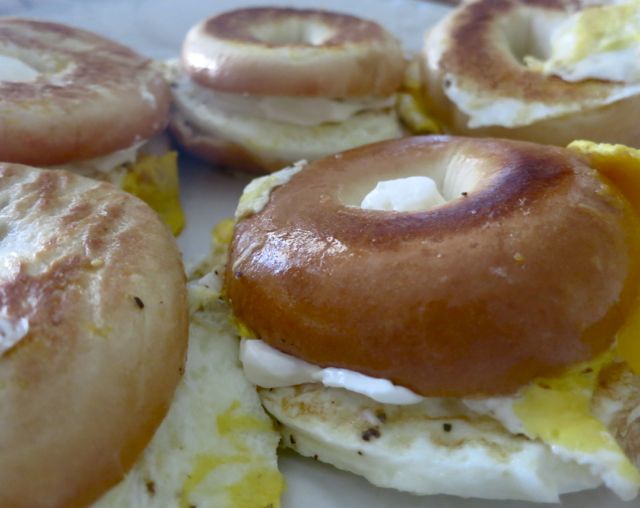 Place on top of the egg slices….Mmmm……
Bagel Egg Sandwich
Ingredients
4 bagels
4 eggs
cream cheese
butter
salt and pepper
Instructions
Pre-heat skillet to medium-high heat.
Add butter.
Place both sides of the bagels on the skillet.
Add an egg into the bottom half of the bagel.
Let cook for approximately 3 minutes. Salt and Pepper. Flip.
Let cook for an additional 3 minutes.
Add cream cheese to the other side of the bagel and combine into a sandwich.

*Janelle is a woman who is dependent upon Jesus, a mom, a Licensed Professional Counselor, and an advocate for meal ministry. You can find her displaying step-by-step photos of her recipes, giving devotionals, and sharing meal ministry stories on her blog. You can follow Janelle's blog at ComfyInTheKitchen.com.