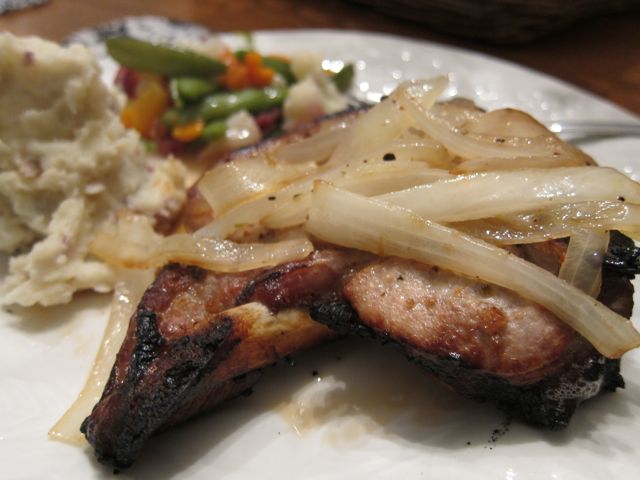 Let's welcome Janelle from Comfy in the Kitchen again for another fabulous recipe!!!
Janelle writes: 
The thing is, pork is a very tricky meat to prepare. Have any of you learned this the hard way as much as I have?  If you over cook, you will end up chewing a very dry piece of meat while taking swigs of water to get it down. If you purchase the "wrong" cut, it will be flavorless. I have learned the art of making pork chops and am pleased to share with you some secrets.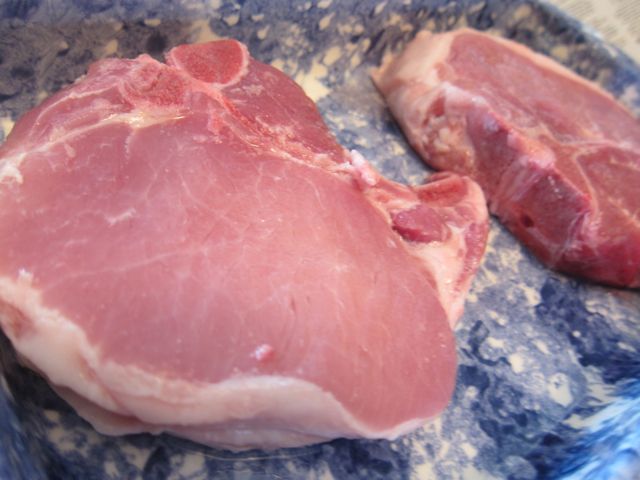 BIG tip:  ALWAYS purchase fresh, bone-IN, center cut pork chops. Bone-in gives you more flavor -and yes, a little more fat, but this makes the pork chops juicy. You will not miss those boneless chops after you switch over…trust me.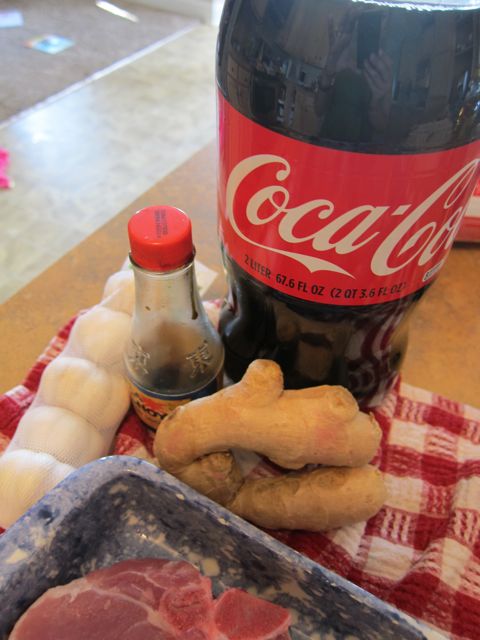 Start by making a marinade of soy sauce, classic coke, garlic, and ginger.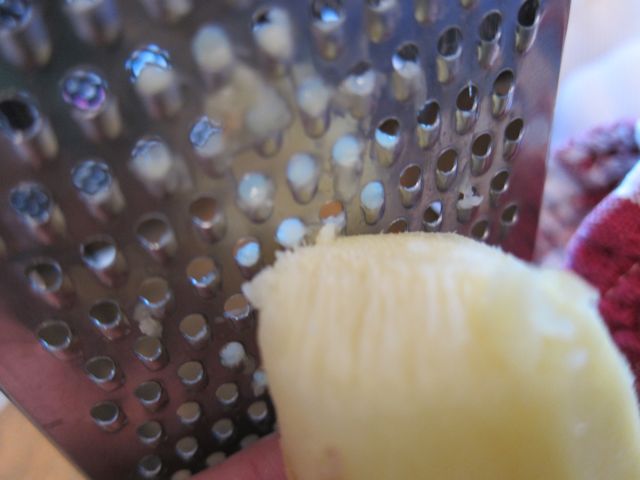 I use my cheese grater on the 2nd smallest setting to grate fresh ginger.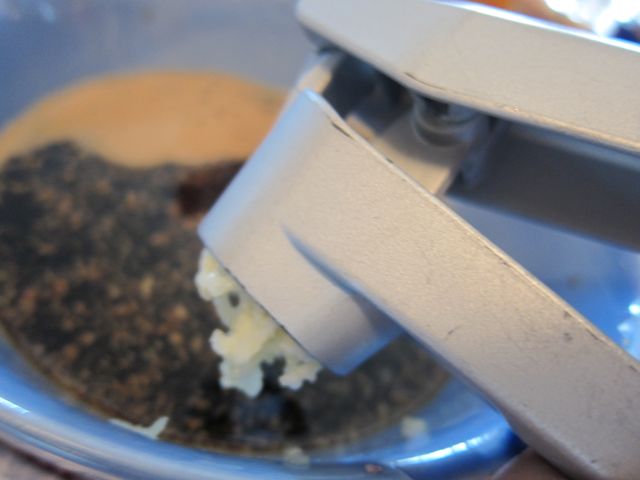 I use a simple garlic press for fresh garlic.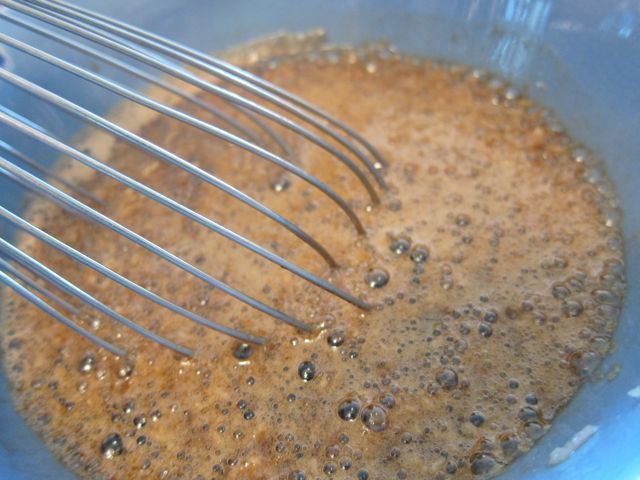 Then, whisk all of the ingredients together.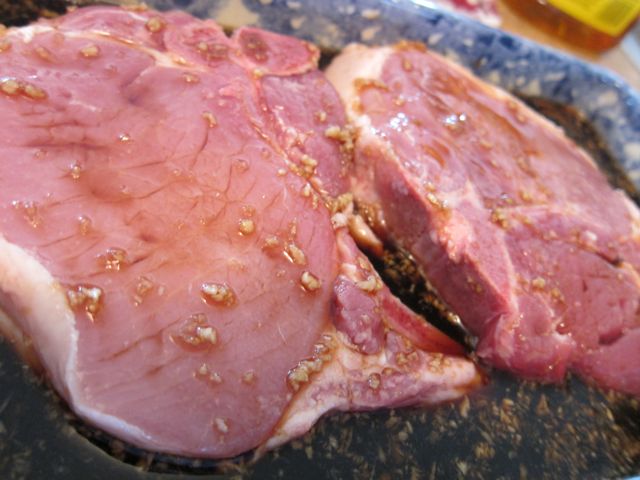 You can place chops in a dish and pour marinade over top and flip during the day. Or you can put all of these ingredients in a large and sturdy Ziploc bag. Marinate for 6-8 hours for best results. Grill on med-high heat for 6-8 mins per side until "almost" white. They will continue to cook after you take them off of the grill. Don't overcook or they will be dry!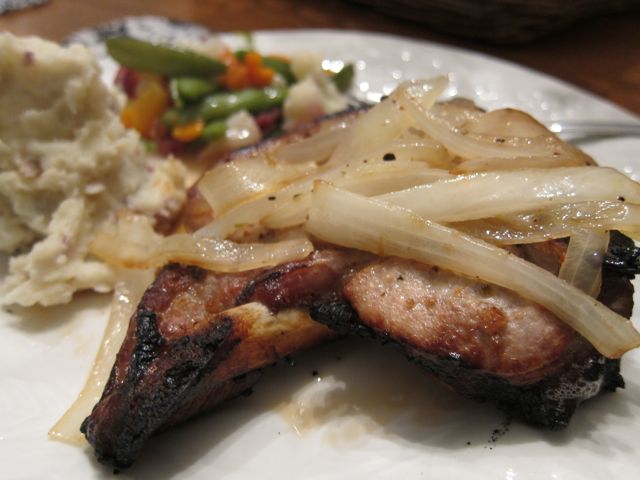 I sauteed some Vidalia onions to top it off. I served these with redskin mashed potatoes and mixed veggies.
Prep time: 10 mins
Cook time: 15 mins
Total time: 25 mins
Serves: 4-6
Ingredients
2 cups soy sauce
2 cups Classic Coke
4 garlic cloves, minced
1/2 tsp fresh ginger (purchase an actual ginger root in the lettuce section of the grocery store)
4-6 bone-in center-cut pork chops
Instructions
Whisk together soy sauce, coke, garlic and ginger.
Combine pork chops and marinade in a covered dish or a large Ziploc.
Marinate 6-8 hours.
Heat grill on med-high heat.
Grill chops for appx 6-8 mins a side until just done. Do not overcook.
Remember they will continue to cook when you take them off of the grill.
Serve with sauteed sweet onions on top. Delicious.
Enjoy!
~Janelle
Thanks, Janelle, for another wonderful recipe!
*Janelle is a woman who is dependent upon Jesus, a mom, a Licensed Professional Counselor, and an advocate for meal ministry. You can find her displaying step-by-step photos of her recipes, giving devotionals, and sharing meal ministry stories 
on her blog
. You can follow Janelle's blog at 
ComfyInTheKitchen.com.