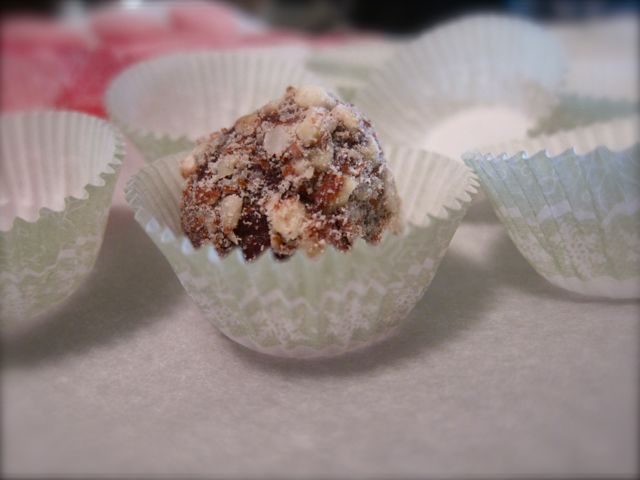 Janelle from Comfy in the Kitchen has a REAL treat for us today!!!
She writes: These are incredibly easy, yet elegant treats to make for the holidays. If you are not a baker -these are perfect. If you are a baker- add them to your cookie tray for a chocolaty treat. You are going to love these melt-in-your mouth beauties!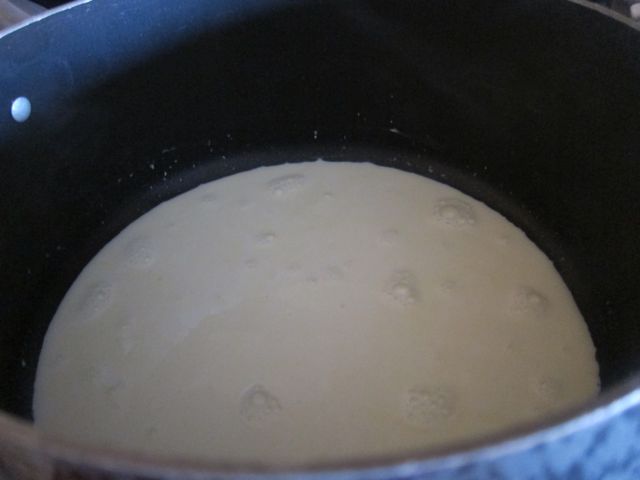 Heat cream and butter on medium high heat while stirring. Do this until until slightly boiling. Let simmer for 2 mins.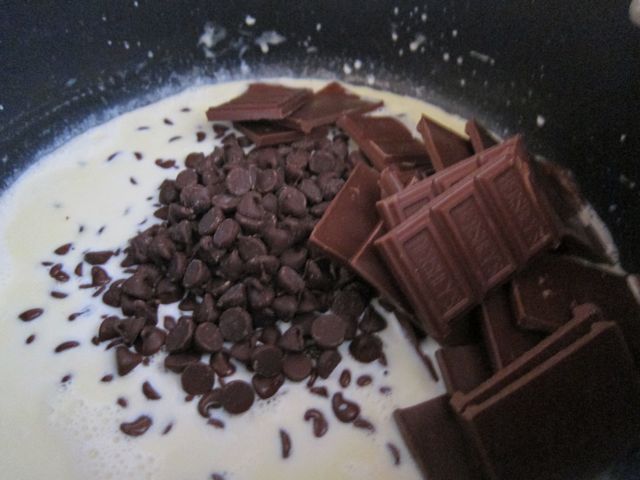 Remove pan from heat and add vanilla, candy bars and semisweet chocolate.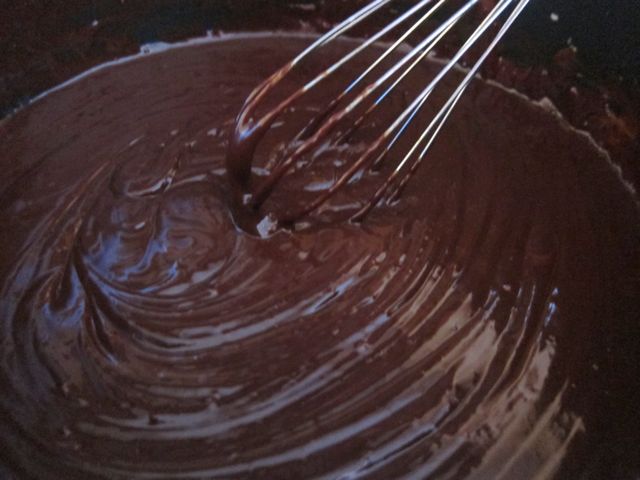 Stir until smooth. Then, place plastic wrap on top and refrigerate 4 hours or over night.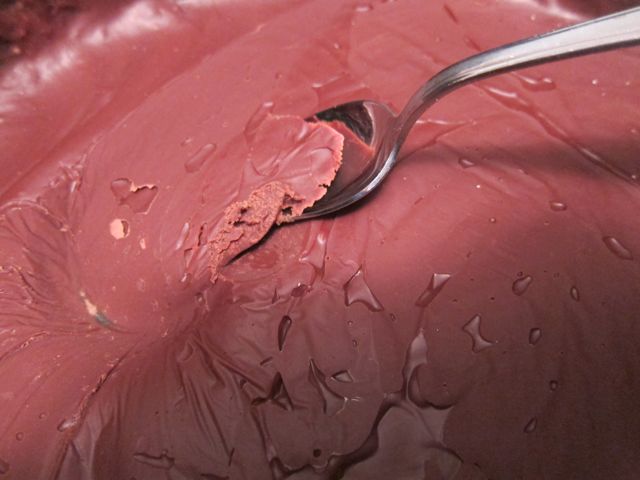 The chocolate hardens, but is still soft because of the butter and cream.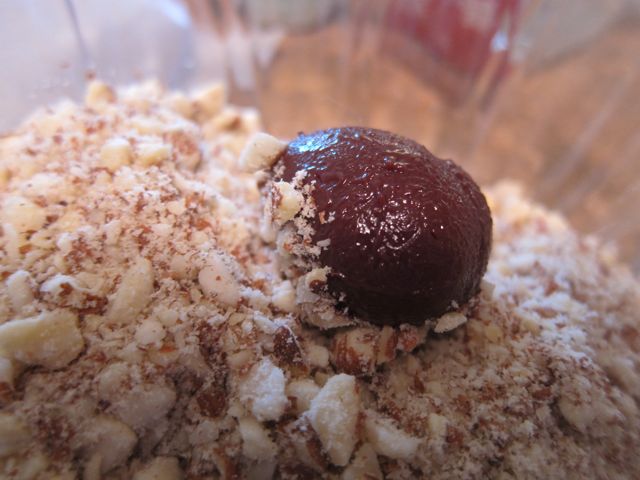 Roll about a tsp of chocolate into a ball with your hands. Then, roll again in chopped almonds.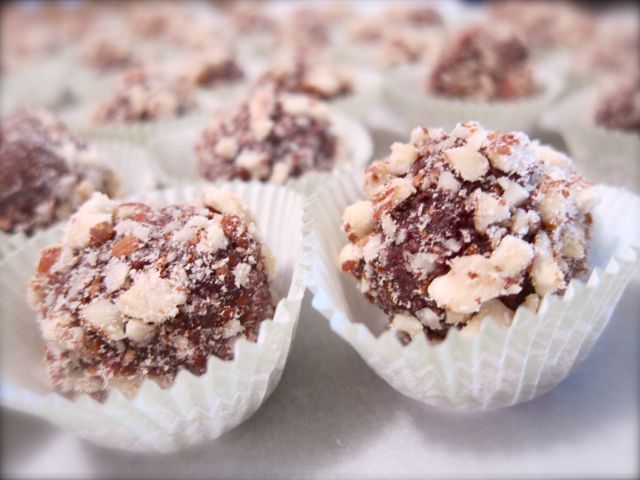 Place in small paper cups. I purchased these ones from Jo-Ann fabrics, they were "Martha Stewart" brand in teal and a beautiful red color. I used teal here to match the colors of our business for gift giving to clients.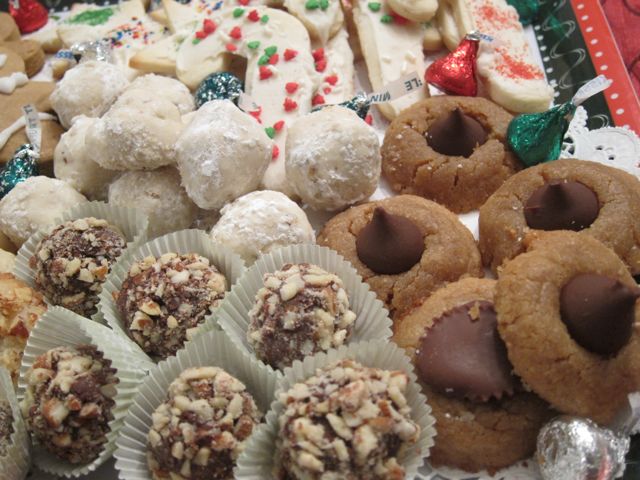 Here they are on a cookie tray..YUM! These are always the first ones gone, lol! (and they are the easiest to make- go figure!)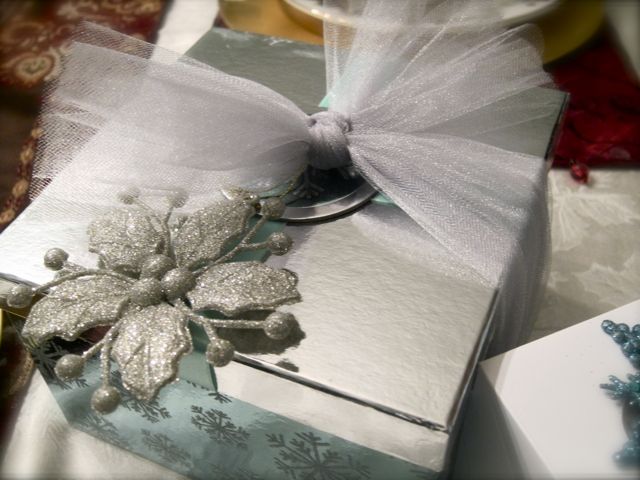 This is one of the boxes I used to package the truffles and cookies in. The box was purchased at Marcs for 99 cents, the ornament was also purchased at Marcs for 50 cents. Fancy yet affordable! I like those qualities!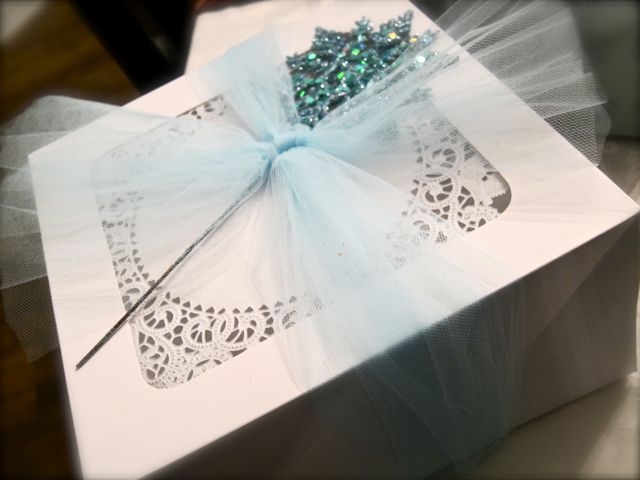 Marcs did not have enough of those beautiful boxes, so I bought some additional paper boxes at Jo-Ann's – I purchased some paper doilies to make the window look more like a snowflake and added toile and some flare (that is probably for a wreath?) but it looked elegant and again…was affordable.
Ingredients
3/4 cup heaving whipping cream
1 Tbsp butter
1/2 tsp vanilla
6 Hershey's milk chocolate candy bars (broken)
6 oz Ghiradelli semi-sweet chocolate chips
1 cup processed almonds
Tins and flare (optional)
Instructions
In a medium saucepan constantly stir cream and butter over medium high heat. Let simmer for 2 mins then take off of burner. Add vanilla, candy bars, and semisweet chocolate and stir until smooth. Place plastic wrap on top of chocolate's surface and refrigerate 4 hours or over night. When chocolate has hardened roll by the teaspoon into small balls and roll into processed almonds. Place in small paper cups if desired.
*Janelle is a woman who is dependent upon Jesus, a mom, a Licensed Professional Counselor, and an advocate for meal ministry. You can find her displaying step-by-step photos of her recipes, giving devotionals, and sharing meal ministry stories 
on her blog
. You can follow Janelle's blog at 
ComfyInTheKitchen.com.