Stuffed Pepper Soup in a Crock Pot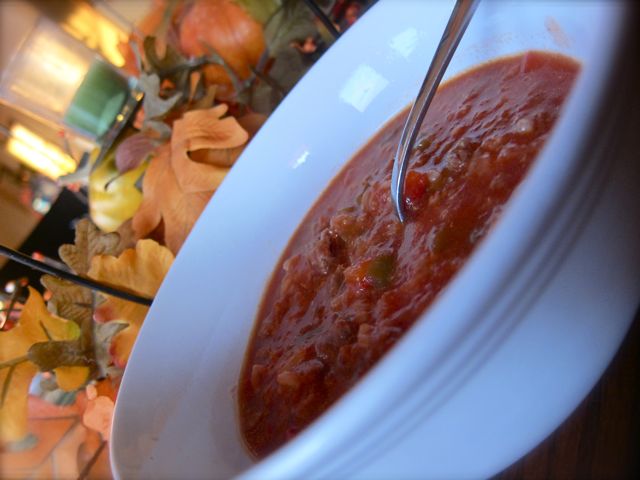 Before I share this soup recipe, I know I have some new readers this year – so let me introduce you to the cook behind the recipes on
Women Living Well
~ my real life friend and birthday twin (we share the same birthday)
Janelle
!
A year and a half ago, we stood on a friend's deck looking out over a beautiful pond and I sighed…and said "I'm so overwhelmed with my blog.  I just can't keep up."  Janelle, who is always an encourager asked, "is there anyway I can help you?" 
I confided in Janelle, "
for over a year, every Tuesday I've posted a Tasty Tuesday post with a recipe – but I'm running out!  Cooking is not really my forte, although I do it every night
."
Janelle, who ALWAYS has an arm full of food every time I see her and who has a meal ministry at our church, said – "I can take pictures when I cook and you can use them."
Praise the LORD!  That day Janelle was a God-send and since then she has faithfully provided a fabulous Friday recipe for Women Living Well.  I make most of her recipes posted here and she has even started her own AH-MAZING blog! 
Her blog is titled "
Comfy In The Kitchen
".  So if you need help getting comfy in your kitchen – check out her quick easy recipes – allergy and gluten free recipes – low-fat recipes – high fat, pretty recipes lol! – recipes for delivering to new moms, or recipes that you can serve to large groups (50+).  The blog
Comfy in the Kitchen
is there to serve YOU!
 So let's get started with her first recipe of 2012!  I LOVE my crock pot so I'm always up for a new recipe for it!  Janelle writes:
Stuffed Pepper Soup tastes like the "real" thing…it is so simple, yet SO satisfying. A meal in itself! Left overs are just as good…or you can take some over to your neighbor

(this is a naturally allergy friendly food!)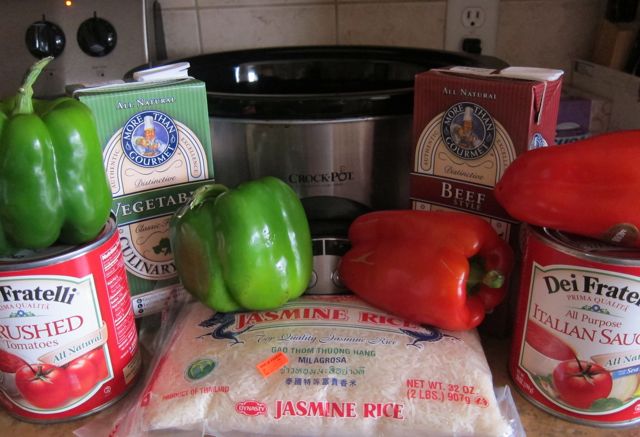 Crushed tomatoes, tomato sauce, green peppers, red peppers, vegetable and beef broth, rice ( ground beef and seasoning not shown).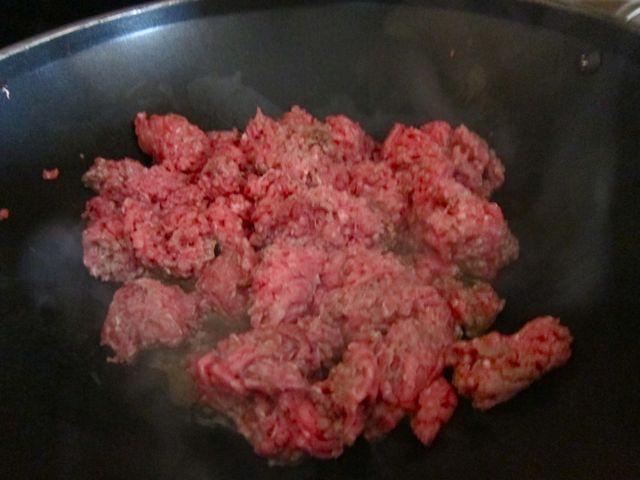 Brown ground beef in a large skillet and drain.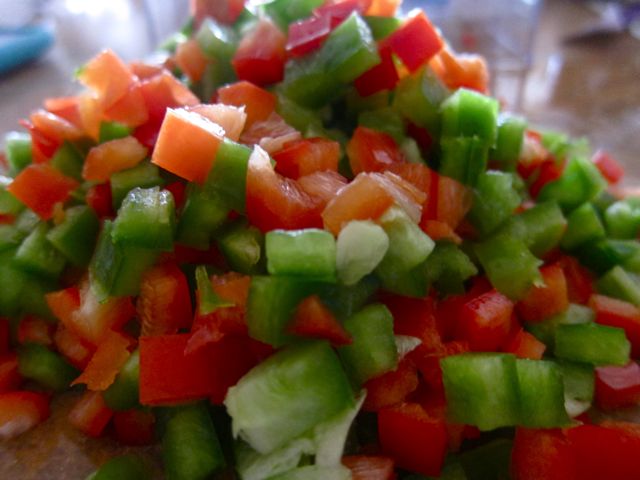 Dice peppers- I love the combo of red and green peppers- red peppers are a bit sweet and green peppers have a deep, earthy flavor.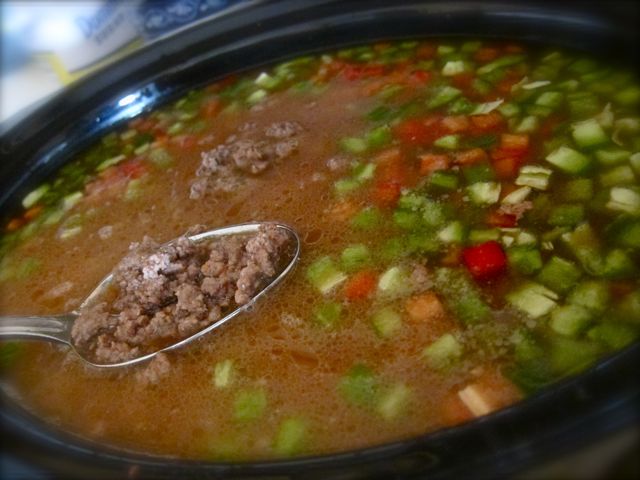 Add all ingredients and seasonings into a crock pot and cook on high for 4 hours. You simply add uncooked rice and it will cook inside the broth! So easy.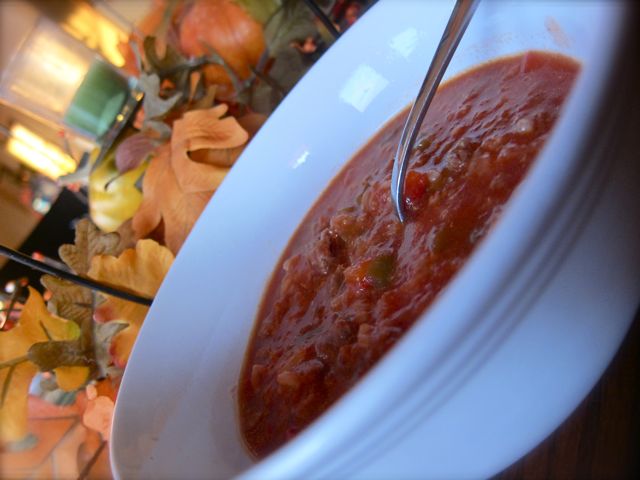 A wonderful soup for a chilly winter day. It smelled just like stuffed peppers in my home!
| | | |
| --- | --- | --- |
| Stuffed Pepper Soup (crock pot) | | |
Prep time: 20 mins
Cook time: 4 hours
Total time: 4 hours 20 mins
Serves: 8
Ingredients
4 cups vegetable broth
4 cups beef broth
2 lbs ground beef
1 28 oz can tomato sauce
1 28 oz can crushed tomatoes
1 cup uncooked rice
2 green peppers (diced)
2 red peppers (diced)
1/4 cup sugar
1 1/2 tsp salt
1 tsp ground pepper
1 tsp onion powder
1 tsp garlic powder
Instructions
In a large skillet brown ground beef.
When done, drain ground beef in colander.
In a crock pot add all ingredients – rice will cook in soup.
Set on high for 4 hours.
Thank you Janelle for sharing your slice of life with us!
If you are in need of some fresh new recipes – then visiting Janelle's blog at Comfy In the Kitchen is a must! She also has a Feasting In Fellowship Friday Link-Up Party happening right now – join the fun!!