Orange Cream Popsicles & Chocolate Covered Bananas
Janelle from Comfy in the Kitchen has 2 GREAT easy and fun recipes to help us cool off this summer!
She writes:
These taste just like the orange cream popsicles you are used to, but contain WAY more nutrients!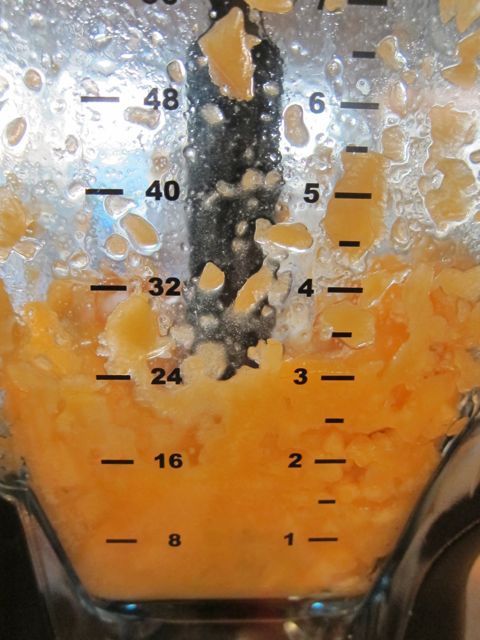 Puree cantaloupe in a food processor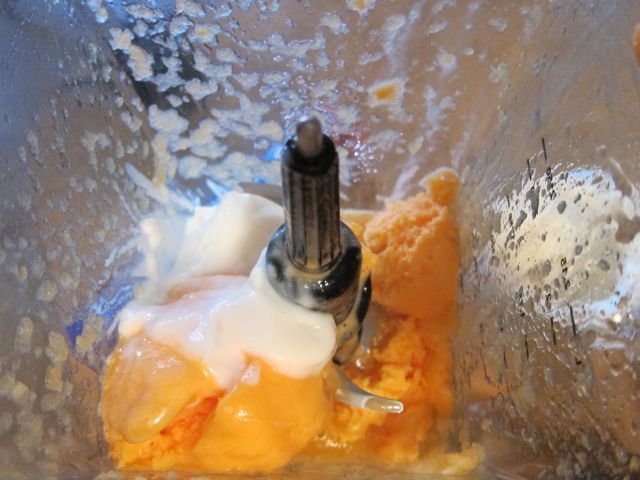 Add orange sherbet and custard-style vanilla yogurt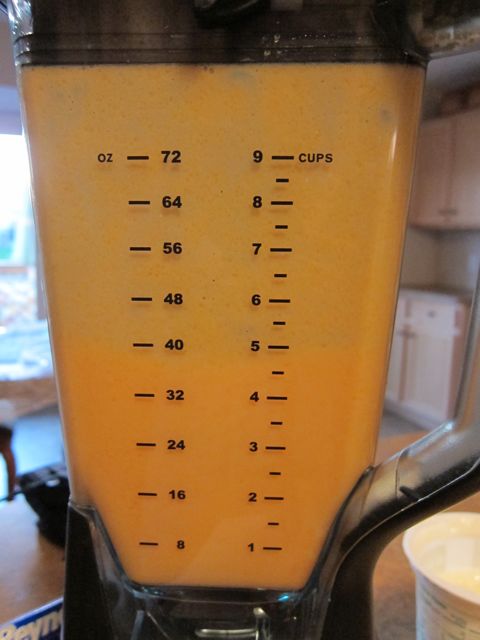 Blend well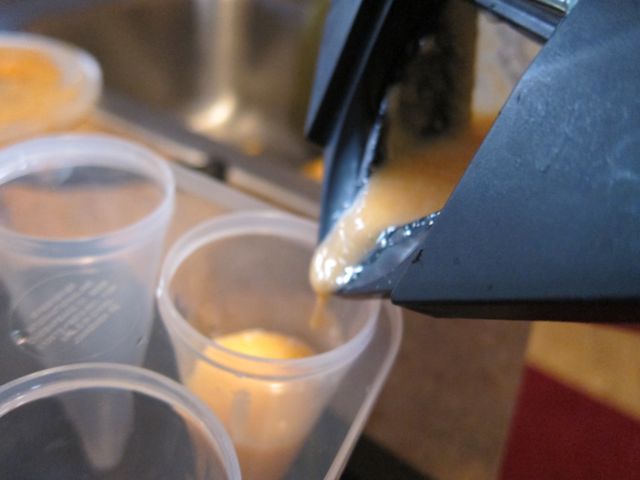 Pour into popsicle molds and freeze
I seriously did not even feel bad giving these to my children with their breakfast! It put my mind at ease that they were healthy!
A winning recipe! 🙂
Orange Cream Popsicles

2 cups cubed cantaloupe
1 cup orange sherbet
1 (6 oz) container of custard style vanilla yogurt

Place cantaloupe in blender and puree
Add sherbet and yogurt and blend well
Pour into popsicle molds with sticks
Freeze and enjoy!
Next up…
Frozen Chocolate Bananas – mmmmmm…
The thin layer of chocolate satisfies a craving while the banana provides fiber and heart healthy potassium!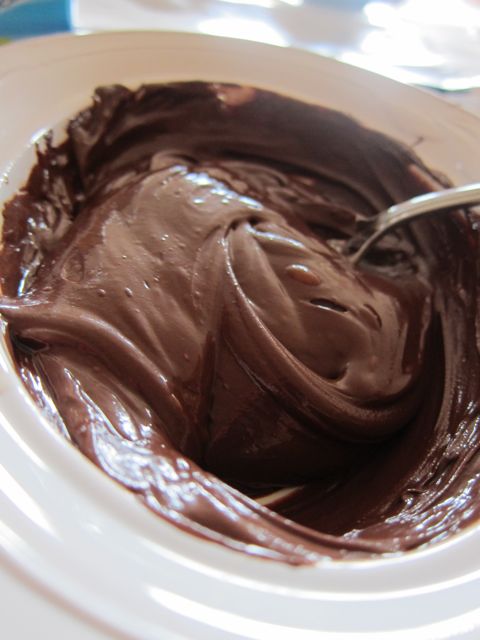 Melt chocolate in the microwave , then add oil and stir well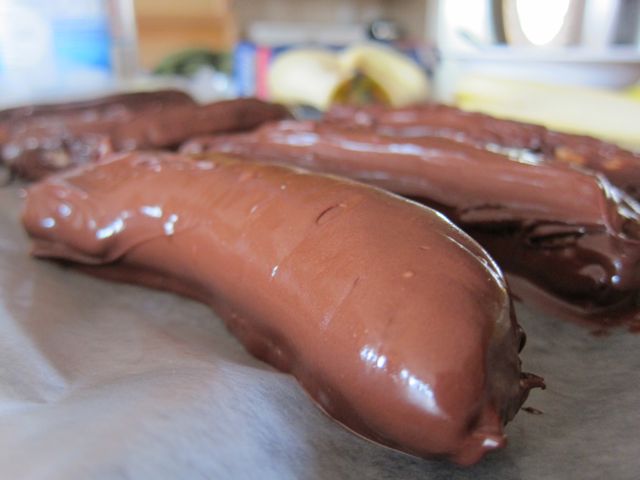 Dip/cover bananas with chocolate and lay on wax paper. Freeze.
Chocolate Covered Bananas

1/2 cup semi-sweet chocolate chips
1/2 tsp vegetable oil
2 medium bananas
wooden sticks

Melt chocolate 30 seconds at a time in microwave, stirring in between.
When chips are melted, add vegetable oil and stir well until creamy.
Peel bananas and insert sticks into the bottom of banana ( I did not have sticks, it still worked)
Dip bananas in chocolate or spoon over.
Lay bananas on a baking sheet lined in wax paper.
Freeze for several hours then enjoy!
Janelle – these are a perfect summer treat!! Thank you so much for making these look so doable!
Walk with the King,
*Janelle is a woman who is dependent upon Jesus, a mom, a Licensed Professional Counselor, and an advocate for meal ministry. You can find her displaying step-by-step photos of her recipes, giving devotionals, and sharing meal ministry stories on her blog. You can follow Janelle's blog at ComfyInTheKitchen.com.