When You Are Not Betty Crocker or Martha Stewart
This is the group that will be on the couch this week for our 6th of 7 webcasts.
The topic – "Your Ministry".
The keynote will be our very own weekly Comfy Cook – Janelle!
There are no experts or professionals here – no Betty Crockers or Martha Stewarts.
We are real wives and moms – just like you,
opening up our hearts and stories about how we use our homes and cooking for ministry
and praying that something we offer will encourage and bless you.
Our webcast airs tonight!
 *FREE*.
I hope you will grab a friend and a bowl of popcorn and join us!
Thursday, October 31st at 9pmCT/10EST
This webcast is available for only 24 hours – so please watch it before Friday at 10pmEST.

Many have emailed me and asked how they can see the previous webcasts they missed – they will all be available in the new year for replay :).

Walk with the King,
Courtney
Ps. Join us at 8pmCT/9EST for a facebook party on Comfy In the Kitchen's Facebook page!!!  During the hour leading up to the webcast, Janelle will be giving away some of her favorite things including these!:

*What do rollers have anything to do with Comfy in the Kitchen? Bahaaa!!! Well, for some reason she gets asked about how she does her hair almost as much as she gets asked how to cook.
Here is her hair tutorial.
She's also giving away 3 copies of "Women Living Well
2 copies of "A Life That Says Welcome" By: Karen Ehman
10 FREE copies of "The Ultimate Marriage Vow" by: Darlene Schacht 
A Comfy in the Kitchen "Keep Calm and Get Comfy in the Kitchen" T-shirt!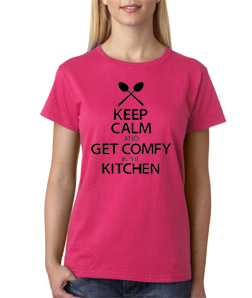 A beautiful engraved heart necklace from New Lily 
Stunning pewter "Tree of Life" earrings from New Lily.
So we hope you will join us tonight for lots of fun!!! 🙂