New York Strip Steak on the Grill
Have you fired up your grill yet?
Janelle from Comfy in the Kitchen has the perfect summer meal:  New York Strip Steak with onions, Corn on the Cob, Smashed Potatoes, and Watermelon. Mmmmm this makes my mouth water!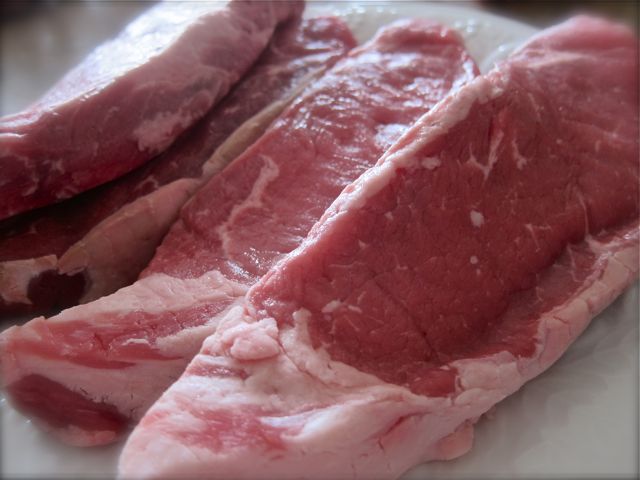 I purchased the New York Strip Steaks from a local butcher. Can't you see the difference? These steaks have slight marbling, but mainly the fat is on the outside-which cooks and adds flavor and makes the steaks nice n juicy! Take your steaks out of the refrigerator for about 20 mins before grilling.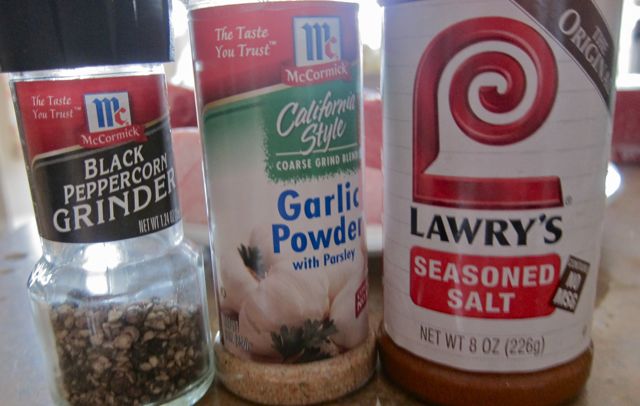 I keep it simple with steak- fresh ground pepper, garlic powder, and seasoned salt.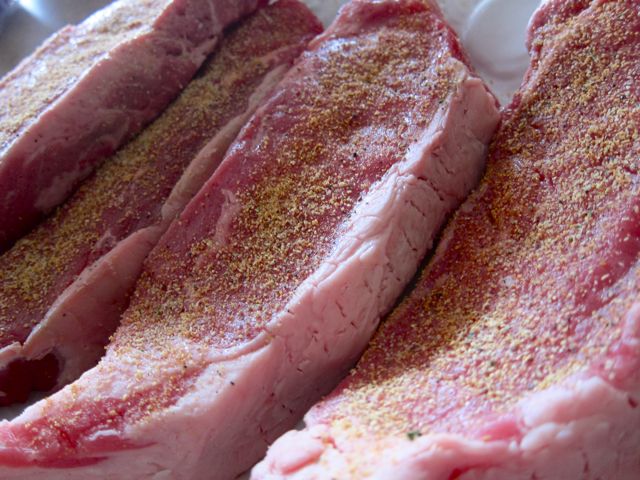 Sprinkle it on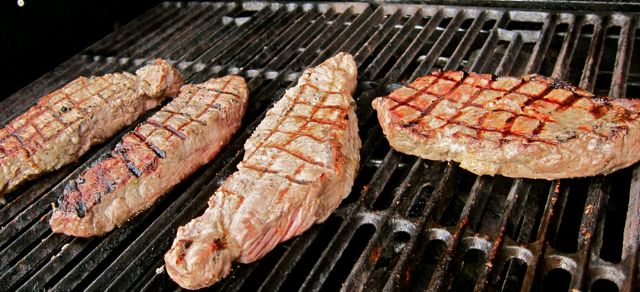 Heat grill to med-high heat. Place the steak on the grill, wait 2 mins and turn the steaks slightly to give that nice criss-cross pattern. Cook for another 5 mins. Then, turn over and repeat. 7 mins a side will get you medium for a thick steak. Take off grill with tongs and let sit for a couple mins to let the juices soak through.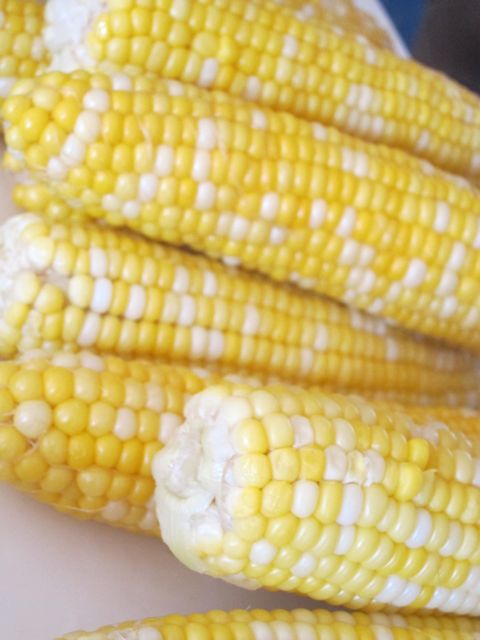 Corn on the cob- I purchased this sweet corn at a local farm. YUM! Look for a multi-colored corn (white and yellow) All you do is husk it, place it in a pot of cool water, turn on the heat- when it boils the corn is done! Butter and salt!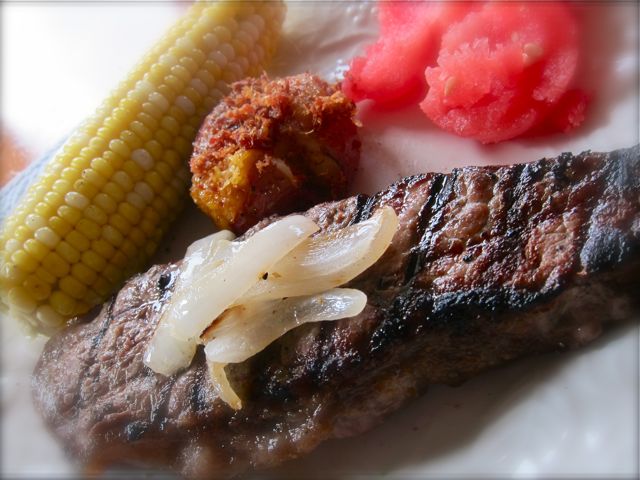 I also sliced and sauteed onions in a pan with butter, salt and pepper.
 New York Strip Steak on the Grill
4 NY Strips (butcher preferred)
Seasoned Salt
Pepper
Garlic Powder
1 Onion sliced (optional)
Mushrooms (very optional)
2 Tbsp butter for sauteing
Instructions
Take steaks out of refrigerator for 20 mins
Grease and heat grill to med-high heat
Place steaks on grill for 2 mins and turn sideways, cook for 5 mins longer
Flip over and repeat
Take off of grill with tongs and let sit for 5 mins
While steak is sitting, heat a pan with butter and add onions/mushrooms. Salt/pepper. Takes 5 min
Notes – Steak is a ton easier to make than people think…especially when you have a good cut from a good butcher. Try it!

*Janelle is a woman who is dependent upon Jesus, a mom, a Licensed Professional Counselor, and an advocate for meal ministry. You can find her displaying step-by-step photos of her recipes, giving devotionals, and sharing meal ministry stories on her blog. You can follow Janelle's blog at ComfyInTheKitchen.com.