I've never made Mini-Crescent Dogs but I've eaten a bunch of them at playdates! Lol!! This is the perfect snack to serve when little ones are coming over to play and adults love them too!
Janelle from Comfy in the Kitchen writes:
Looking for an easy appetizer for the (big and little) football fans in your life? Look no further, because these "Piggies in a Blanket" always get a touchdown! I'm so serious when I say -there are NEVER any of these left! lol! Serve with ketchup, mustard, and/ or BBQ sauce…and most of all, a side of fun!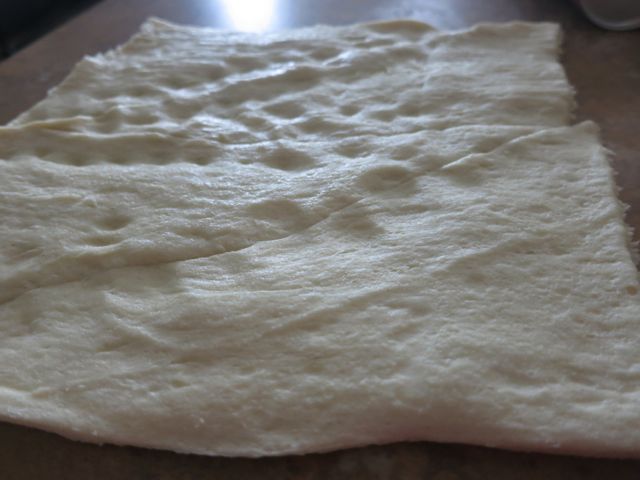 Open crescent rolls and press edges together to make a full rectangle.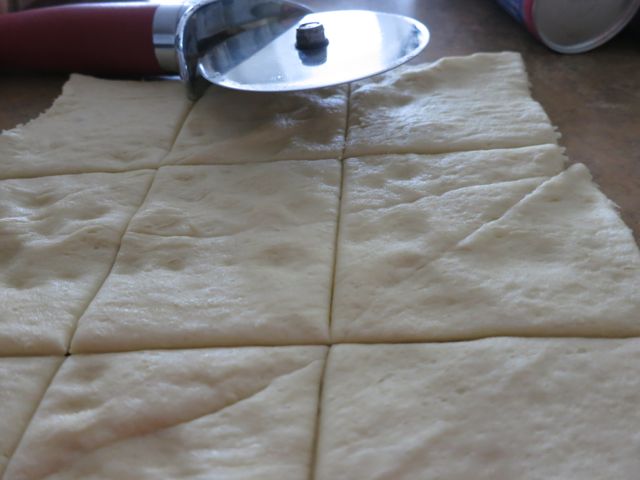 Slice with a pizza cutter into smaller squares like so..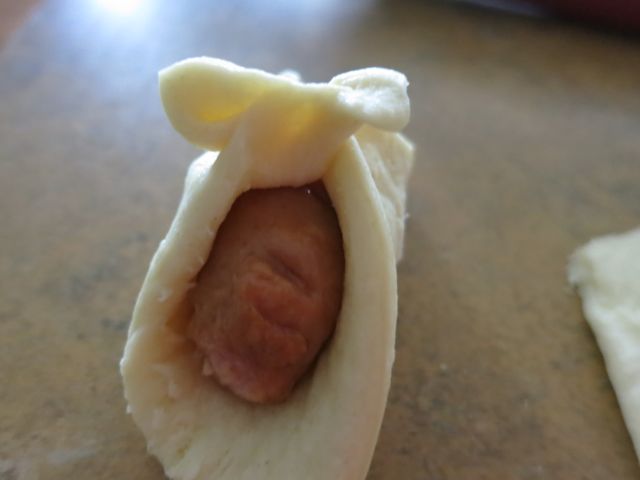 Place a piggie in the center of each rectangle and bring up the opposite sides, twist and pinch together. Place on a prepared baking sheet and bake in a 375 oven for 12-15 mins until golden brown.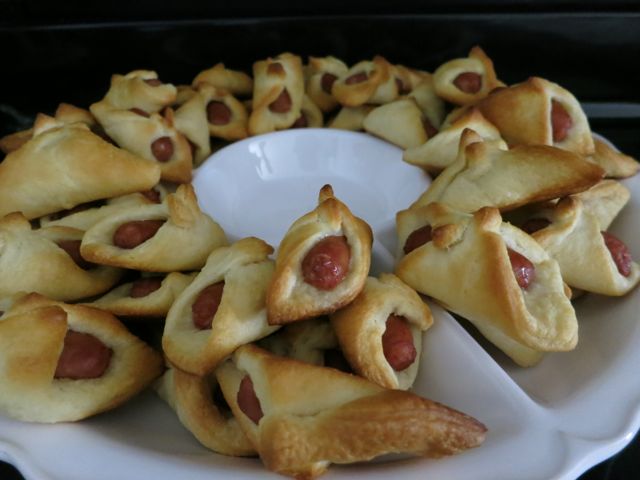 Dig in!
How to Make Mini-Crescent Dogs
Serves:12-15
Prep time:
Cook time:
Total time:
Ingredients
1 Package of Lil Smokies
2 (8 oz) cans of crescent rolls
Pam (for preparing baking sheet) or you can use parchment paper.
Condiments (ketchup, mustard, BBQ sauce, etc)
Instructions
Preheat oven to 375.
Drain lil smokies in a colander.
Open 1 crescent roll container at a time – make a full rectangle out of each by pressing together the perforations.
With a pizza cutter, slice vertically and horizontally to make small squares.
Place a Lil Smokie in the center of each square, pull up opposite corners, twist and pinch.
Pepare a baking sheet, place Lil Smokies on top, bake for 12-15 mins.
Serve with your choice of condiments!

*Janelle is a woman who is dependent upon Jesus, a mom, a Licensed Professional Counselor, and an advocate for meal ministry. You can find her displaying step-by-step photos of her recipes, giving devotionals, and sharing meal ministry stories on her blog. You can follow Janelle's blog at ComfyInTheKitchen.com.