Ideas For How to Throw a Princess Party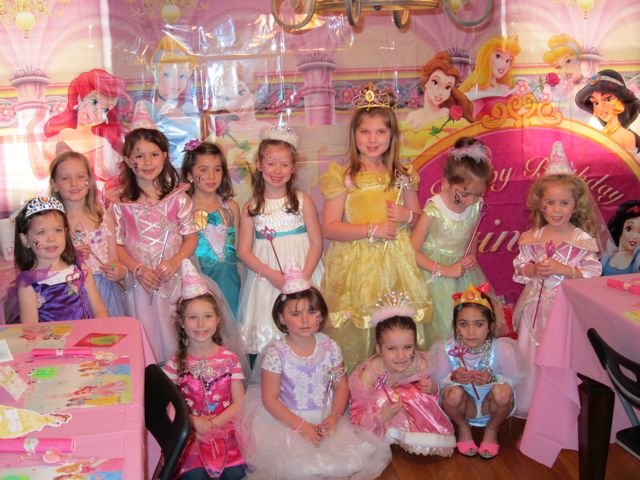 Janelle from Comfy In The Kitchen is back with a fun birthday idea!  She attended the birthday party of a mutual friend and look at these great ideas!  She writes:
I had the blessing of being invited to a sweet princess birthday party for my friend Katina's little girl. Katina did such a great job making her daughter feel like a princess, I just had to share it with all of you. The children's menu was simple, yummy, and adorable. I will be stealing some of these ideas when making a lunch for our church's mother/daughter tea!
What better time to make the little ones in our lives feel special than on the day they were born? Little do they know, it is a special day for us mom's too.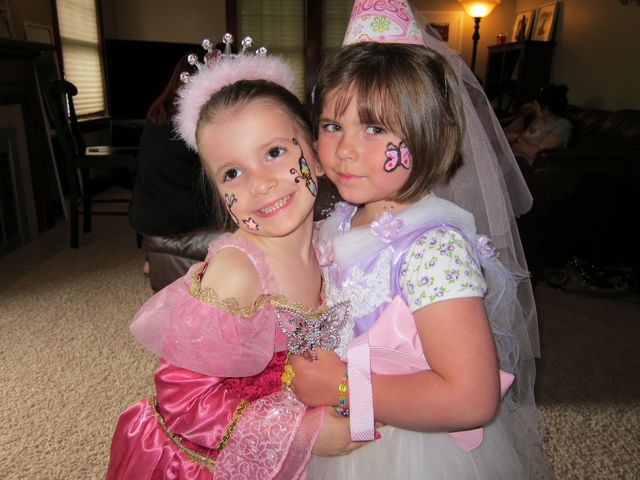 Here is the Princess of the Hour with my daughter.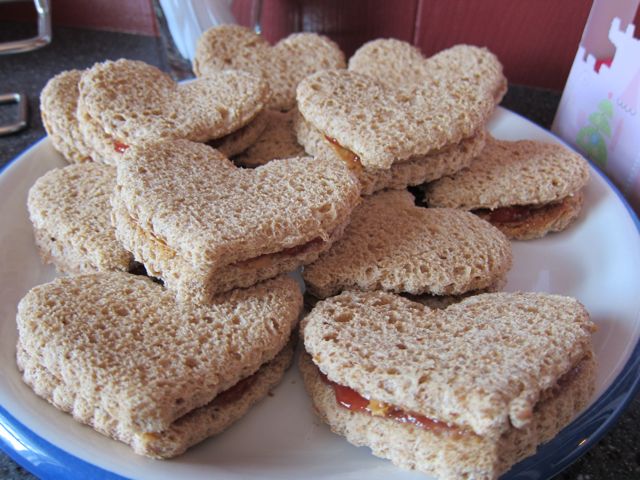 Adorable peanut butter and jelly sandwiches in the shapes of hearts. Katina simply used a cookie cutter to make these shapes. Easy, affordable, adorable and what child doesn't like PB and J?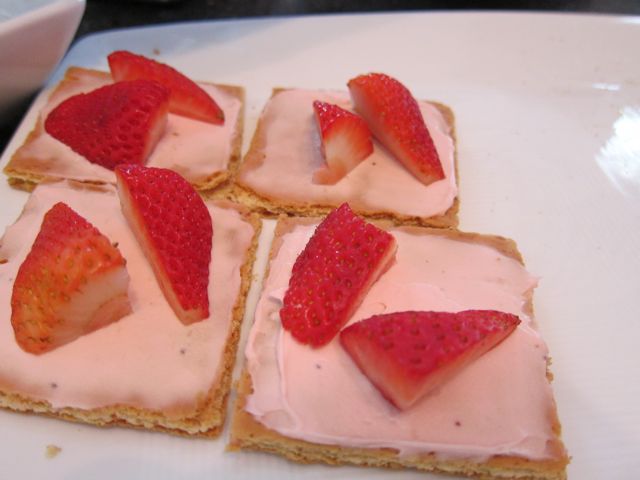 The "hors d'oeuvres"- Strawberry cream cheese atop a graham cracker with strawberry garnish 😉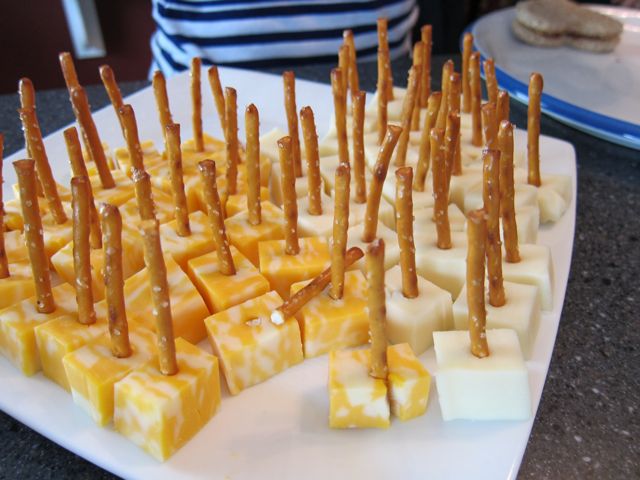 ….and cubed cheese with pretzel picks! How nifty is that?!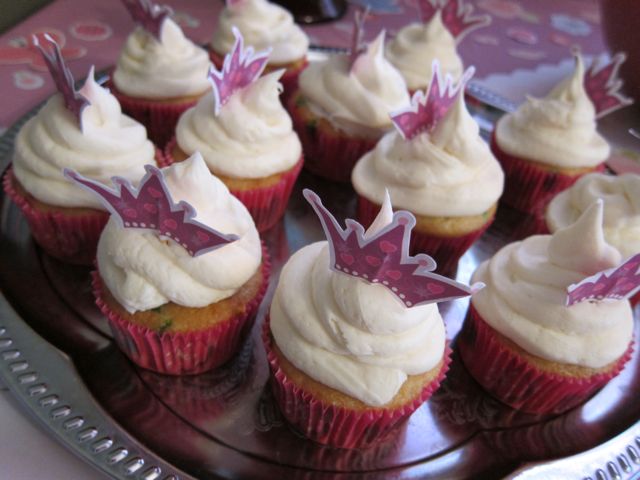 Katina made a simple cupcake and piped vanilla frosting out of a ziploc bag. I love using ziploc bags for piping too- cleaning the "professional" ones are too time consuming! These, you can just throw away. Love that. She purchased the little toppers at Party City. Making your own cupcakes saves a TON of money. Aren't these ones just as nice? I think so.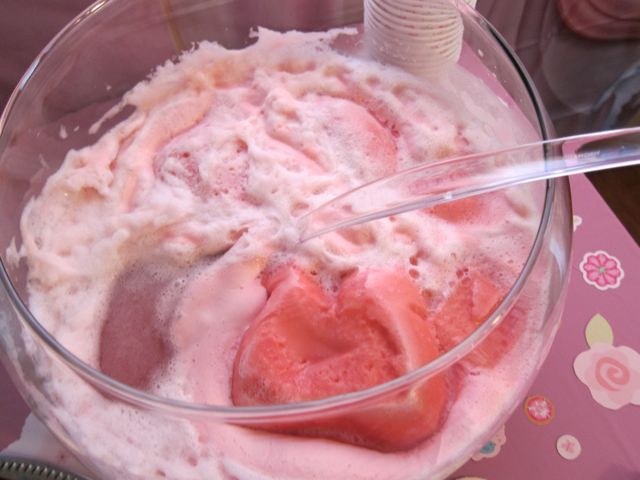 A simple, yet beautiful Party Punch. There is something about punch that makes the day feel more special-don't you think?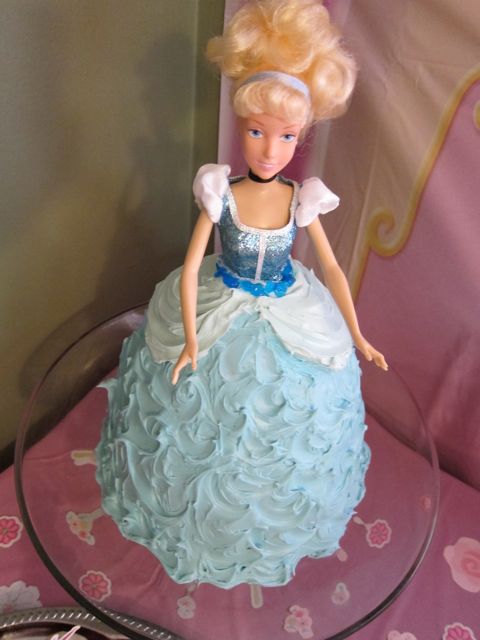 Katina and her mom made this beautiful Cinderella Cake! Jo-Ann Fabrics sells all you would need to make this very cake.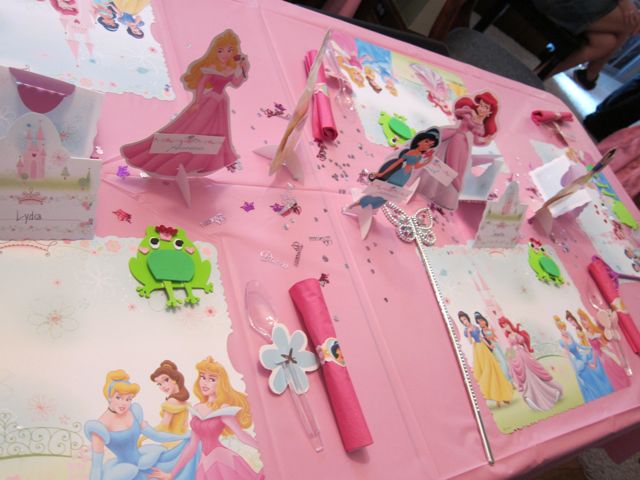 All the girls got to make a froggy craft to take home…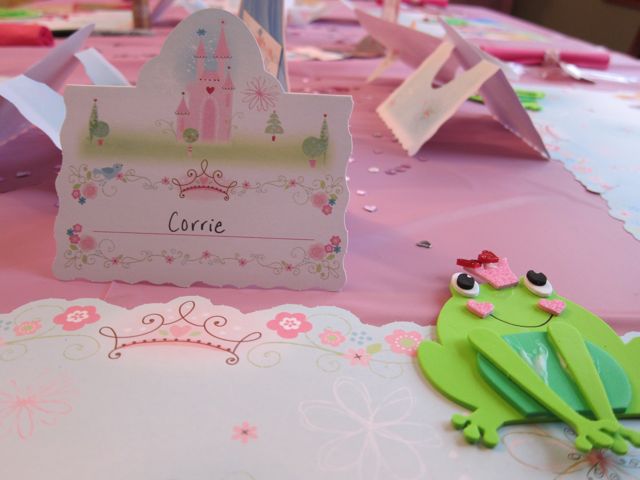 And each little princesses name was at a setting….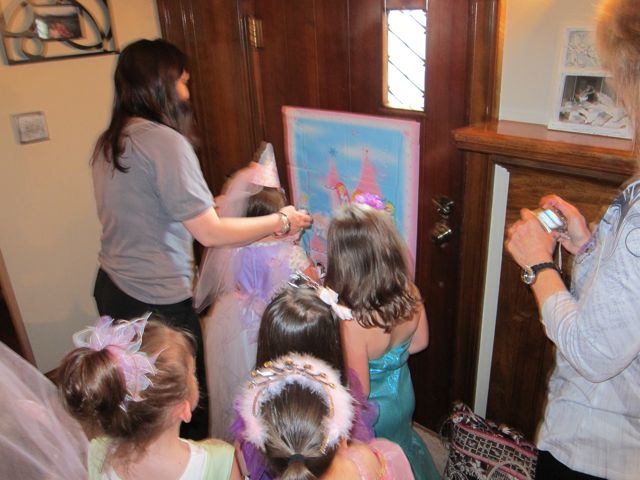 We played pin the princess in her castle.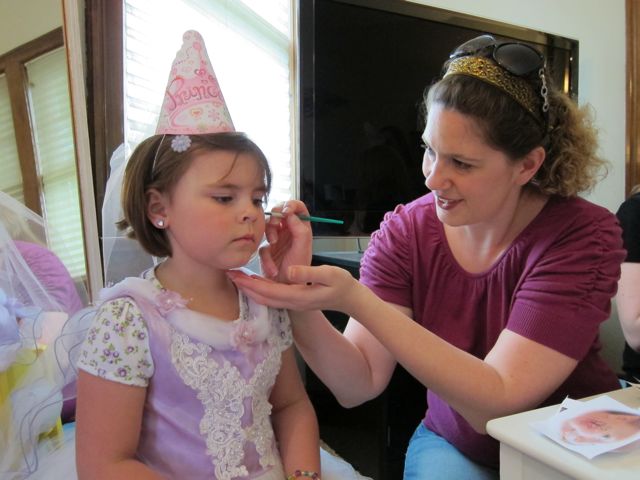 and even had face painting! (paints and all other decorations were purchased at Party City).
 What a fun time these girls had at this very special princess party! The love Katina showered upon her little girl was so endearing. These are memories that they will never forget…grab ahold of making each day special Ladies.
OH Janelle – I LOVE these ideas – how adorable! Thank you for sharing them! 
Need encouragement?
Then this Rest and Release Bible Study is for you!
Find all of the free resources HERE.
The Bible Study is available on Amazon
in paperback here and Kindle here.