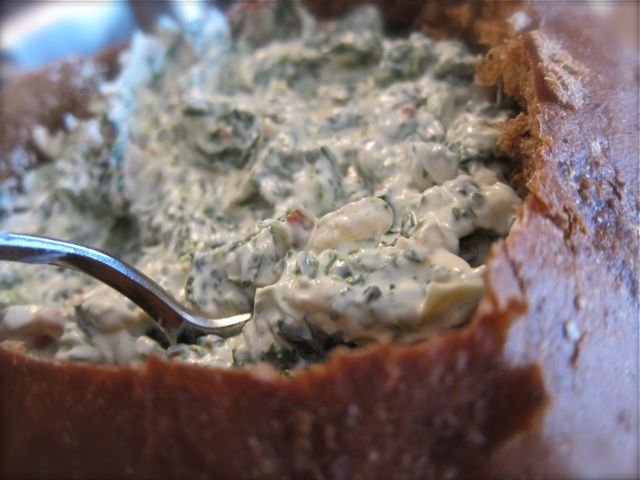 Janelle from Comfy In The Kitchen is back with a fabulous recipe for us!  It's the very popular – Spinach Dip.  Janelle writes:
I love Knorr Spinach Dip…it's so easy to make and always tasty. If you don't know what to bring to your next bible study, football party, or ladies luncheon-bring this dip! It's a sure crowd pleaser!
One of my friends, Mary, mentioned that she makes her spinach dip with a product called "Spin Blend"…so I gave it a whirl! It was delicious! The best way I can describe this product is it's that it's not as sweet as Miracle Whip, yet has more "pizazz" than Mayo. Spin Blend isn't sold at every grocery store chain- I purchased mine at Fishers. If you can't find it no worries…I have a solution!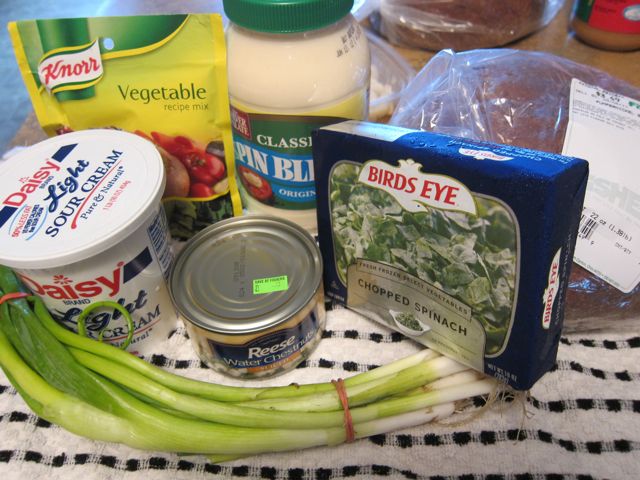 Start off with a Knorr vegetable mix packet, sour cream, water chestnuts, green onions, spinach, and Spin Blend (***if you do not have Spin Blend, no worries-you can get a very similar flavor by using 1/2 Mayo 1/2 Miracle Whip!)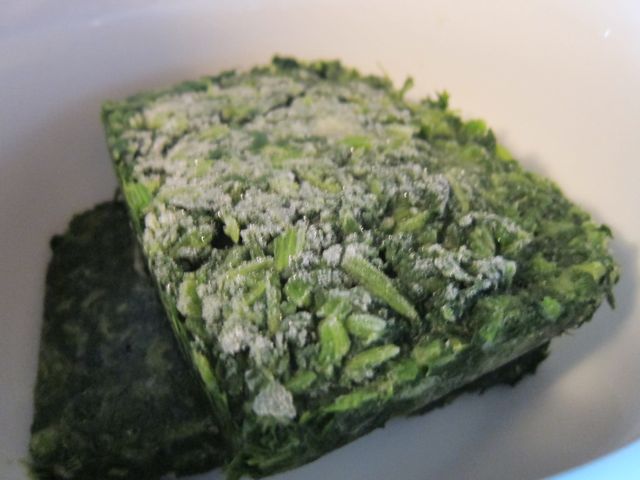 Thaw spinach
Squeeze water out of spinach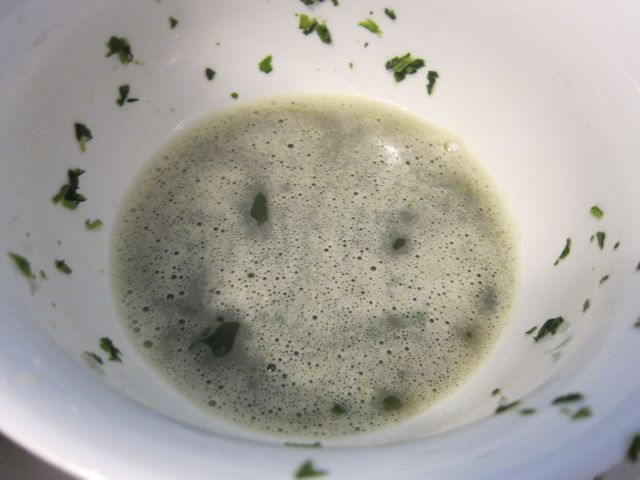 There will be a lot of water!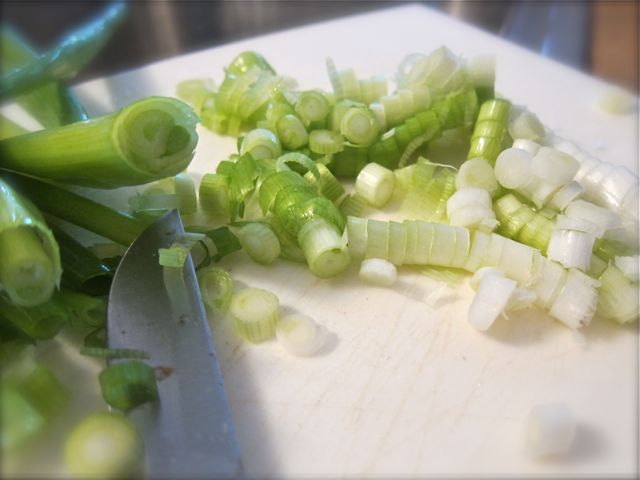 Chop green onions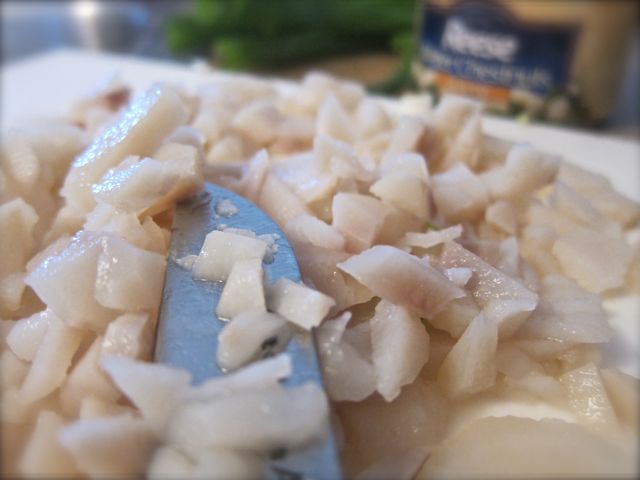 Chop water chestnuts- I love the texture water chestnuts bring to this dip. Remember that a good recipe has a mix of taste AND texture! Just like adding croutons to a salad…this ingredient is key!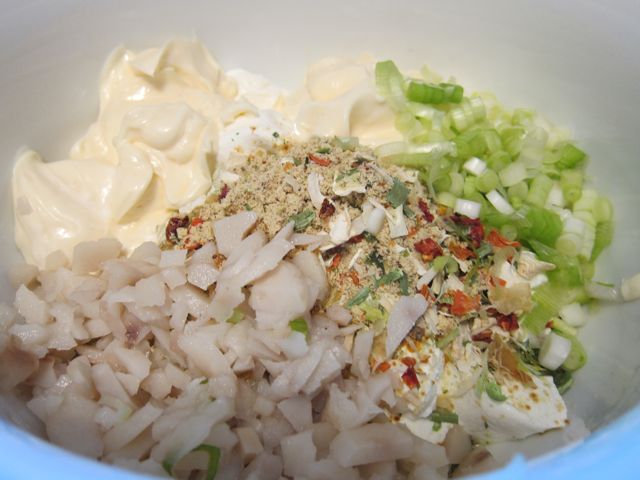 Put all the ingredients together into a large bowl.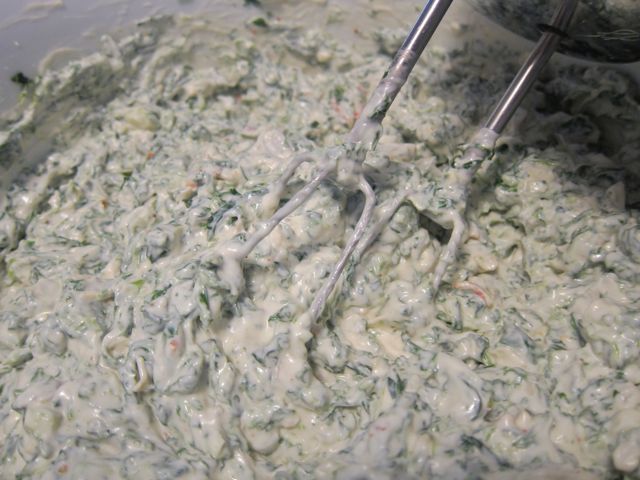 Mix well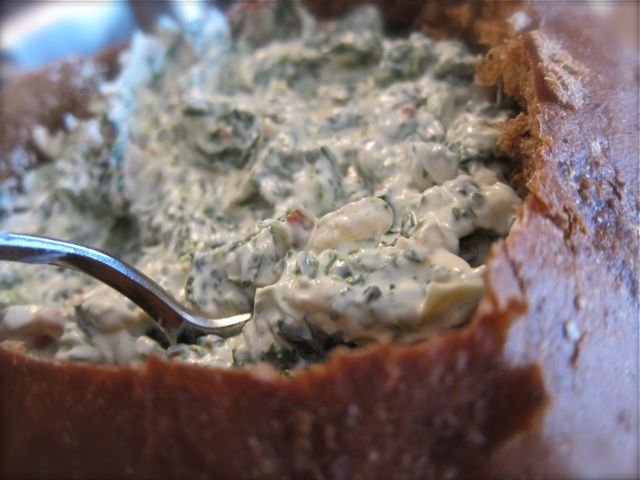 Serve in a pumpernickel bread bowl (purchased in the bakery section at the grocery store) – Simply cut a circle in the top at an angle, scoop out bread and cube.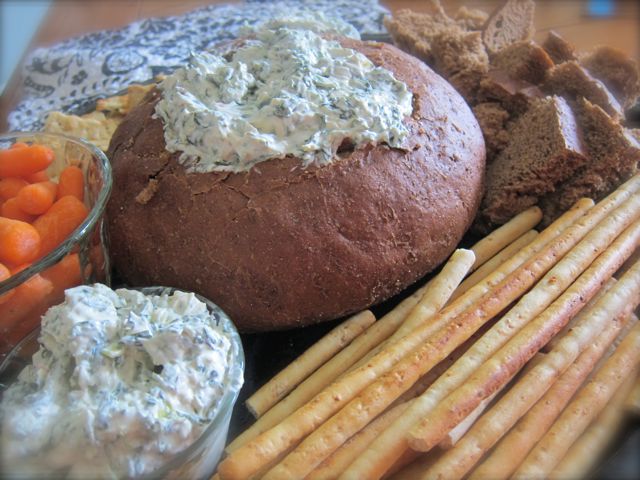 Refrigerate. Serve with veggies, bread sticks, and/ or cubed bread. This will be GONE in no time!!!!
Easy Spinach Dip
1 (10 oz.) pkg. frozen chopped spinach, thawed (do not use fresh)
1 1/2 c. sour cream
1 c. Spin Blend
1 (4 oz.) pkg. Knorr vegetable soup mix
1 (8 oz.) can water chestnuts, finely chopped
3 green onions, finely chopped
Loaf of pumpernickel bread
Instructions
Chop water chestnuts.
Dice green onions.
Squeeze water out of thawed spinach.
Mix all ingredients together well.
Cover and refrigerate (you can even do this the night before)
Cut a circle from the top of round loaf of pumpernickel bread and hollow out/cube bread.
Serve with veggies, bread sticks, and bread cubes.
This will go fast!!!!
Notes: If you can't find Spin Blend, use 1/2 cup Mayo 1/2 cup Miracle Whip
Thank you SO much Janelle! I love spinach dip!
Janelle is a woman who is dependent upon Jesus, a mom, a Licensed Professional Counselor, and an advocate for meal ministry. You can find her displaying step-by-step photos of her recipes, giving devotionals, and sharing meal ministry stories 
on her blog
. You can follow Janelle's blog at 
ComfyInTheKitchen.com.