Janelle from Comfy in the Kitchen has a great side dish to add to any meal!
Janelle writes:
There's somethin special 'bout them taters…there suuuuure is!
These ultimate twice baked potatoes are simple to make, are ohhh so tasty and are a definite crowd pleaser. Make sure to add this recipe to your next get together!  They may look a little "fancy", but only you will know they are just "comfy"!

*Gluten-Free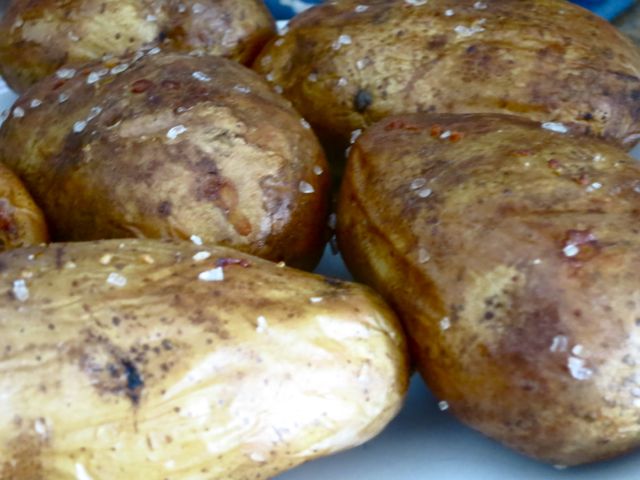 Preheat oven to 400. Wash, dry, and poke potatoes with a fork on both sides. Roll in olive oil and sprinkle with sea salt. Bake in the oven for 45 mins to 1 hour until a fork easily penetrates through the potato. There may be a little smoke…that's no biggie. It's worth the crispy outside!
Take potatoes out and let cool slightly. Slice in half. Scoop out the inside of the potato being careful not to go through the skin (A grapefruit spoon works great here). Put the "potato whites" in a bowl.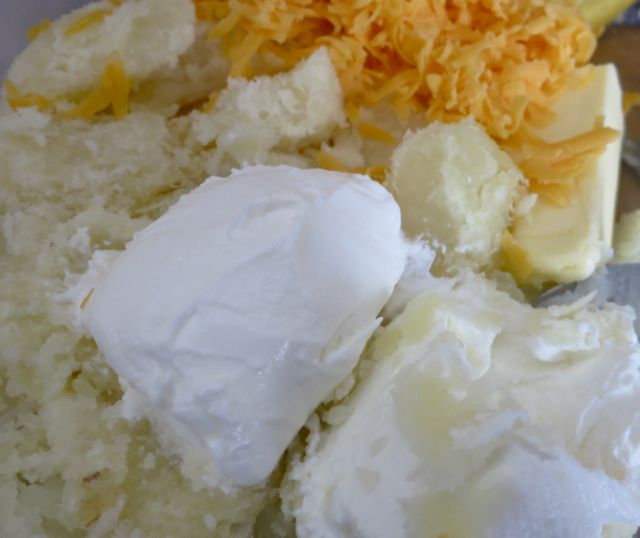 Add sour cream, butter, cheese, salt and pepper and beat well.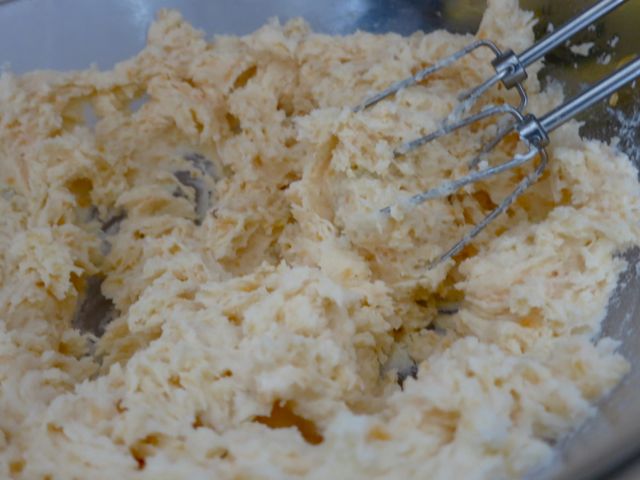 Because the potatoes are still warm everything will melt nicely together like so.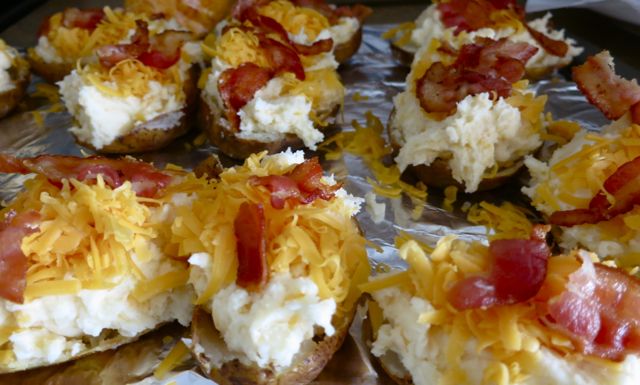 Turn down the oven to 350. Place your potato skins on a baking sheet (I line mine for easy clean-up), put potato filling inside, top with remaining cheese and cooked bacon. Bake for another 20 mins until bubbly.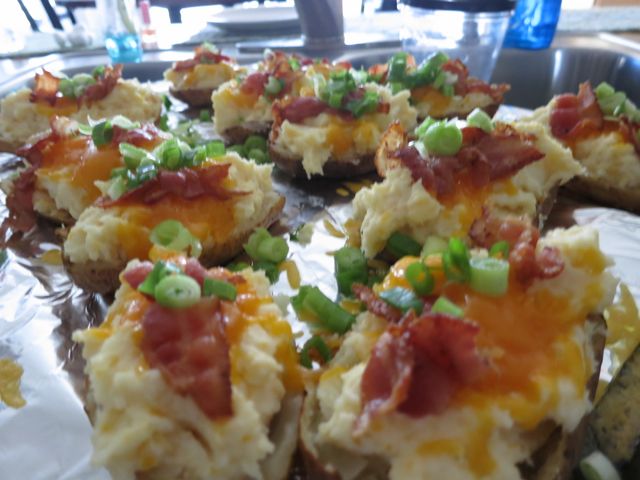 Add chopped scallions.
YUM!
Ultimate Twice-Baked Potatoes
Serves:12
Prep time:
Cook time:
Total time:
Ingredients
6 large Russet Potatoes
¼ cup olive oil
Sea Salt/Black Pepper
4 Tbsp Butter
¾ cup Sour Cream
2 cups Shredded Cheddar Cheese (halved)
6 slices bacon cooked and torn into pieces
¼ cup scallions chopped for garnish
Instructions
Pre-heat oven to 400 degrees.
Wash, dry and poke potatoes with a fork. Roll in olive oil and sprinkle with salt.
Place potatoes on a baking sheet and bake for 45-60 mins until tender. Test with a fork.
Take out and let cool for appx 5 mins. Cut in half from top to bottom and scoop out insides, leaving the skins intact.
Put the potato whites in a large mixing bowl. Add butter, sour cream, 1 cup of cheddar cheese and salt and pepper to your liking. Mix well until combined.
Place potato skins on a cookie sheet and fill with mixture. Top with cheese and bacon. Bake in a 350 oven for 20-30 mins longer.
Garnish with scallions.
Notes: You may halve or double this recipe

*Janelle is a woman who is dependent upon Jesus, a mom, a Licensed Professional Counselor, and an advocate for meal ministry. You can find her displaying step-by-step photos of her recipes, giving devotionals, and sharing meal ministry stories on her blog. You can follow Janelle's blog at ComfyInTheKitchen.com.