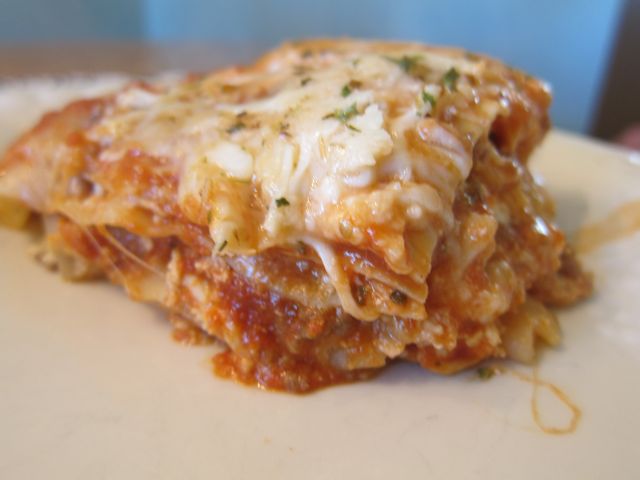 I love this recipe from Janelle at Comfy In The Kitchen. Not only does it look delish but she served her neighbor by teaching her girls how to make this lasagna!  Now that's the kind of neighbor I want to be!!  Janelle writes:
I always double this recipe then purchase 1/2 lasagna throw-away pans to give away. It is also an excellent dish to freeze before baking.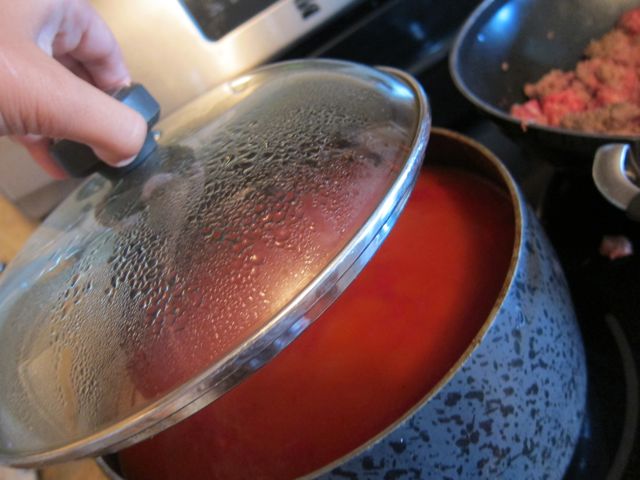 Grandma Ruth's Spaghetti Sauce-I made this around 8am. It takes very little time to prepare, but I like to have it simmer on low all day on the stove. The flavors mix so much better that way. Plus, I wouldn't be Italian if I didn't make sauce early in the morning, now would I? I have to "represent". The smell of this sauce reminds me of my Grandma's house.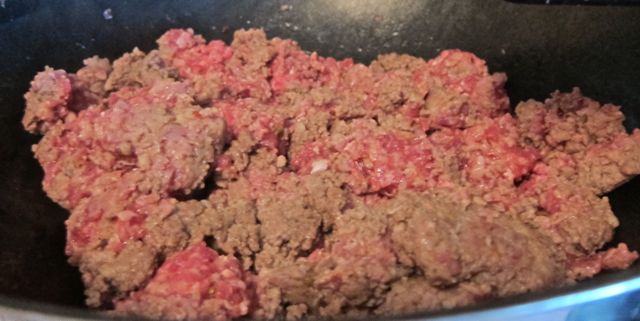 Brown a mixture of Italian sausage and lean ground beef. After it is cooked, drain it and set aside.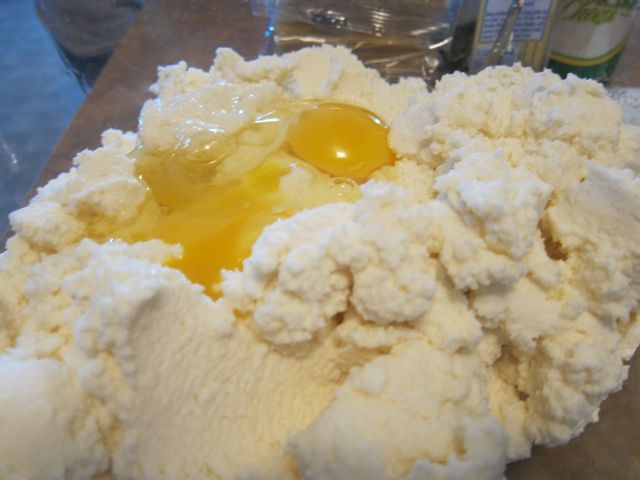 Ricotta cheese mixed with an egg.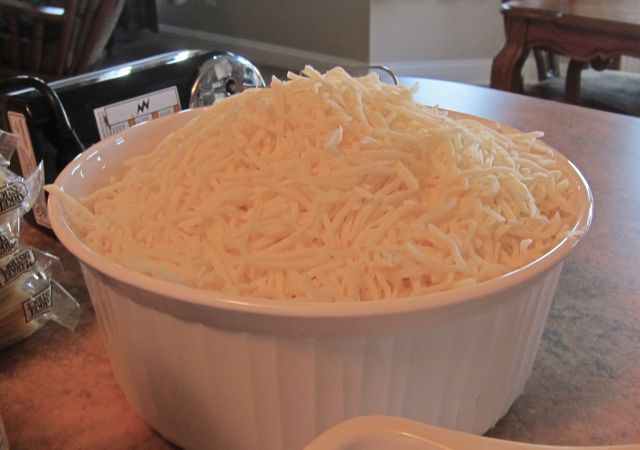 Freshly shredded Mozzarella cheese. I use block Kraft cheese and shred it. You may use "real" mozzarella, shredded or even slices if you wish.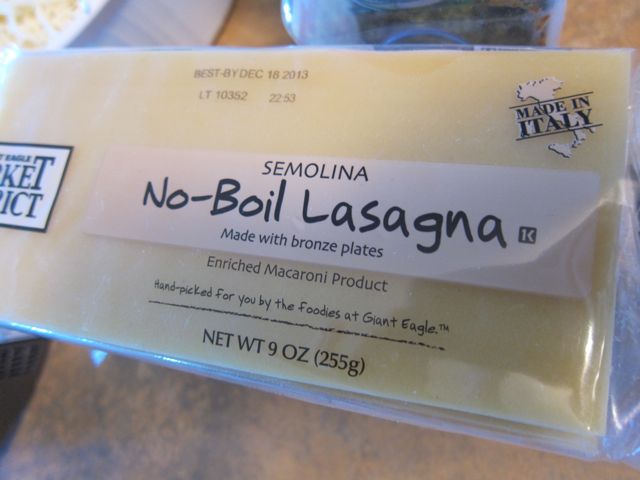 I LOVE no boil lasagna noodles! The sauce in the lasagna combined with the heat of the oven cook these noodles perfectly. Do not fret..they work. I promise! I also prefer flat noodles to the wavy kind. Please use whatever noodle you prefer.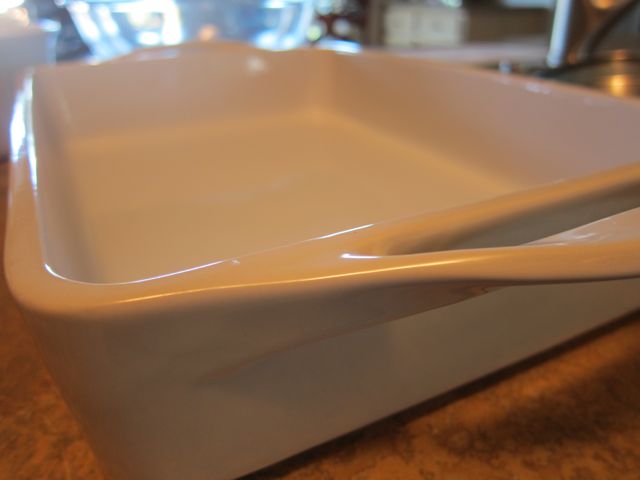 A 9×13 lasagna pan. Lasagna pans are deeper than a regular 9×13- you can still use a 9×13 if it is all you have, your lasagna just won't have as many layers…but it still works! No fretting allowed.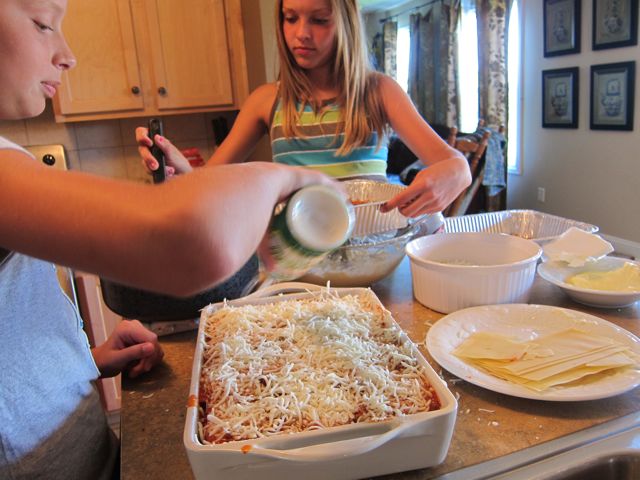 These girls were working hard. More hands allowed me to take photos of the lasagna making in action! Sauce, noodles, ricotta cheese, mozzarella cheese, parm cheese, meats, sauce and repeat. One of the girls is garnishing with cheese, garlic powder and some parsley in this photo. The other is making a lasagna to take home for her family.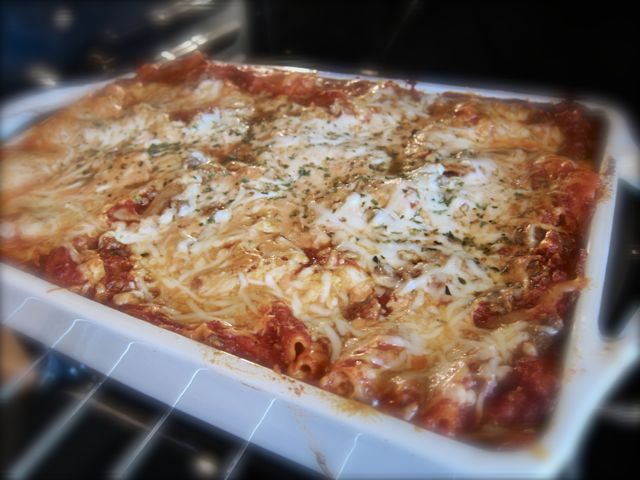 Bake at 350 and cover for 30 mins. Uncover and bake for 15 more mins until bubbly and slightly browned. Beautiful, isn't it?
Thank you girls! I had such a fun day making Lasagna with you! You did an AWESOME job!
| | | |
| --- | --- | --- |
| Grandma Ruth's Homemade Lasagna | | Print |
Prep time: 60 mins
Cook time: 45 mins
Total time: 1 hour 45 mins
Serves: 12
Ingredients
1 lb Italian sausage
1/2 lb lean ground beef
1 batch of Grandma Ruth's Spaghetti Sauce (or you can use 2 jars of pre-made)
16 oz of Ricotta cheese
1 egg
4 cups freshly shredded mozzarella cheese
1 cup Parmesan cheese
2 packages (9 oz each) of no boil Lasagna noodles (flat, not wavy)
Parsley and garlic powder for dusting the top.
Instructions
Make sauce early in the morning and let simmer all day.
Cook the combination of Italian sausage and ground beef in a large pan. Drain and set aside.
Place Ricotta cheese in a large bowl and add egg. Beat well. Set aside.
Shred mozzarella cheese and place in a large bowl. Set aside.
Preheat oven to 350 now.
Lay out all of these ingredients and a 9×13 lasagna pan in an assembly line on your counter.
Ladle 2 cups of sauce into your pan and coat.
Take your uncooked lasagna noodles and lay them out over sauce. About 5-6 horizontally and 2 vertically. You do not need to be perfect-I promise you won't mess up.
Take about a cup of ricotta cheese and with a butter knife spread it on top of your noodles.
Sprinkle Mozzarella and Parmesan cheeses on top of Ricotta cheese.
Sprinkle Italian sausage on top of cheeses.
Ladle more sauce on top.
Repeat process until pan is filled.
Top with Mozzarella cheese, a sprinkle of garlic powder and a garnish of parsley on top.
Bake covered for 30 mins, uncover and bake an additional 15 mins until bubbly and lightly browned on top.
Notes:
A lasagna pan is a deep 9×13 pan. You certainly may use a regular 9×13 pan, but you will not have as many layers.
Thank you Janelle for sharing this delicious recipe!
*Janelle is a woman who is dependent upon Jesus, a mom, a Licensed Professional Counselor, and an advocate for meal ministry. You can find her displaying step-by-step photos of her recipes, giving devotionals, and sharing meal ministry stories 
on her blog
. You can follow Janelle's blog at 
ComfyInTheKitchen.com.