Crispy Orange Beef with Broccoli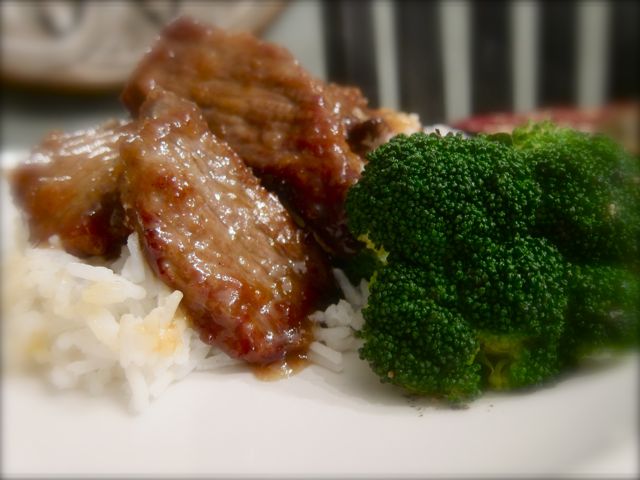 Janelle is back helping us get Comfy in our Kitchens with this AWESOME recipe!  She writes:
This is a great meal that my entire family enjoys (it is naturally allergy friendly) The beef is crispy on the outside and tender and juicy on the inside. I love the sweet and savory flavor this dish offers. Oh YUM!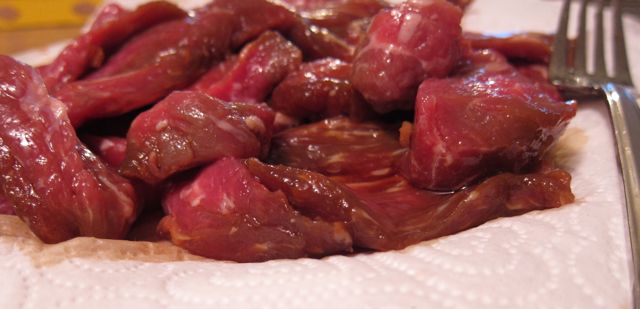 Drain beef on a paper towel. Again, I always recommend getting your meats at a butcher-there is honestly no comparison to the quality of meat. It can make or break a recipe-truly. Ask your butcher to thinly slice top sirloin for a stir fry dish.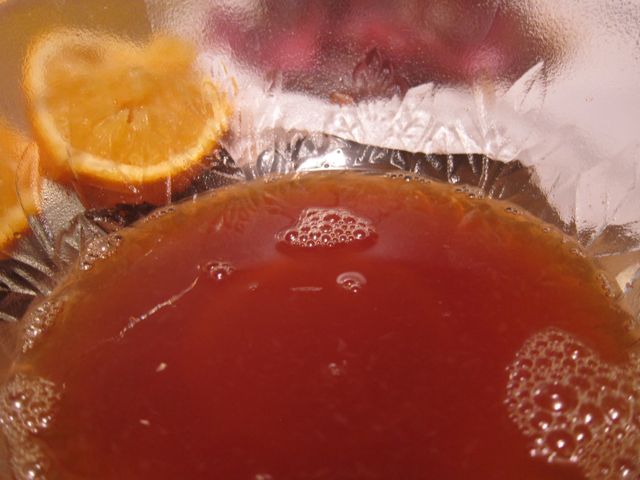 In a small bowl mix together frozen orange juice concentrate (you may also use the juice from 2 oranges-about 1/2 cup), sugar, white vinegar, and soy sauce.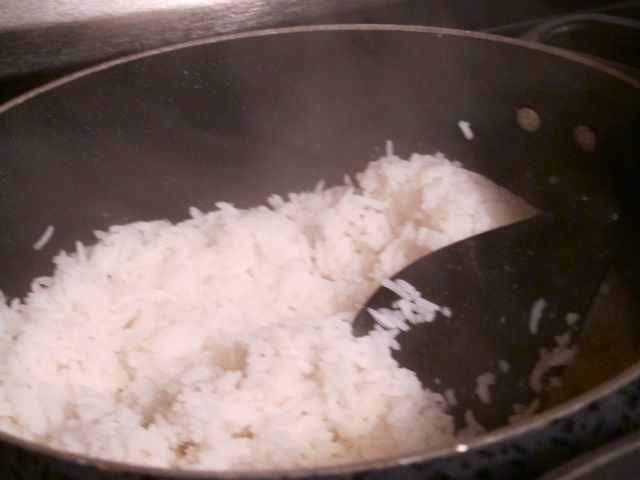 Make a good quality rice enough for 6 – I use Jasmine brand rice in the Asian aisle at the grocery store. All you do is add water and rice per directions- boil, then cover and let sit for 20 mins. I hands down prefer rice like this than to quick min. rice.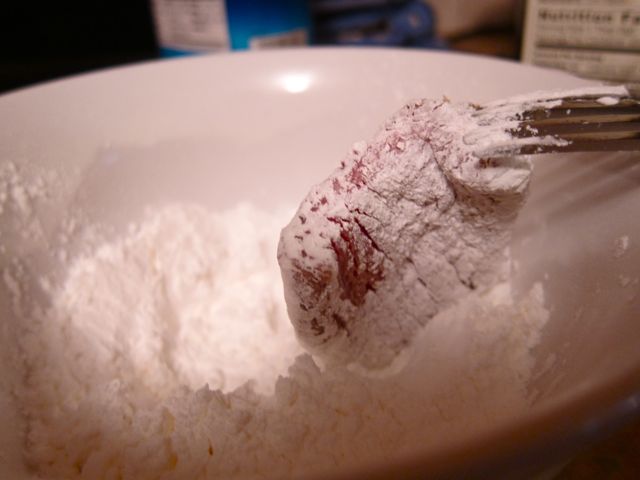 Lightly coat beef in cornstarch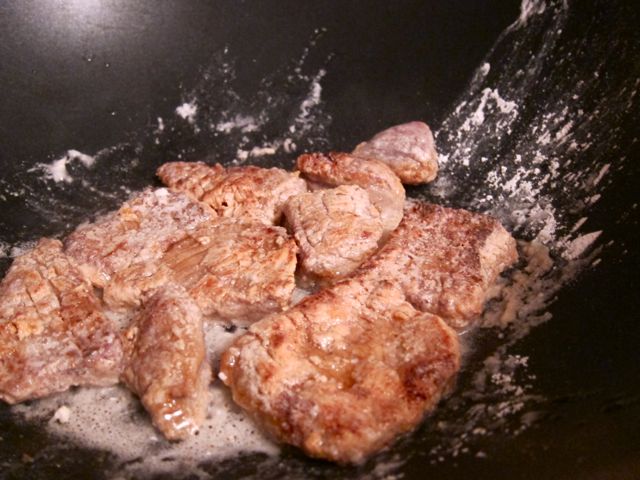 Brown beef in a hot wok with wok oil. Do this in about 3-4 batches (do not cook beef all at once-it will not be crispy). Take the beef out and lay it on a dish covered with a paper towel until ready to use.

Drain all oil out of the wok except 1 Tbsp. Add orange zest, ginger,  and garlic. Add the soy sauce mixture and let simmer until it thickens. (If you like it thicker, make a paste of 1 tsp of cornstarch and 1 tbsp of water and add to it, but I did not need to do this).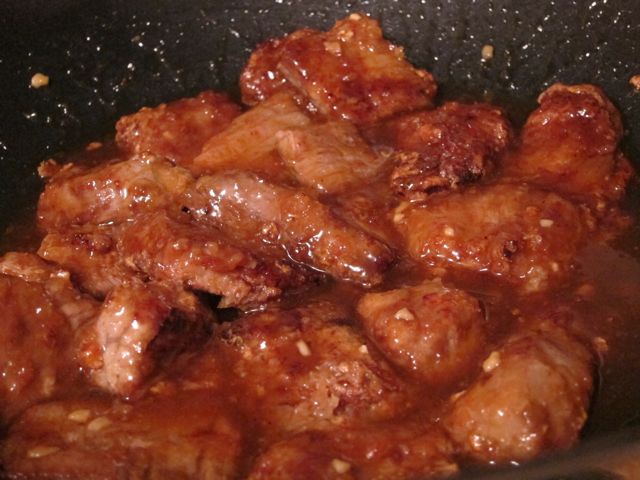 Add beef and stir.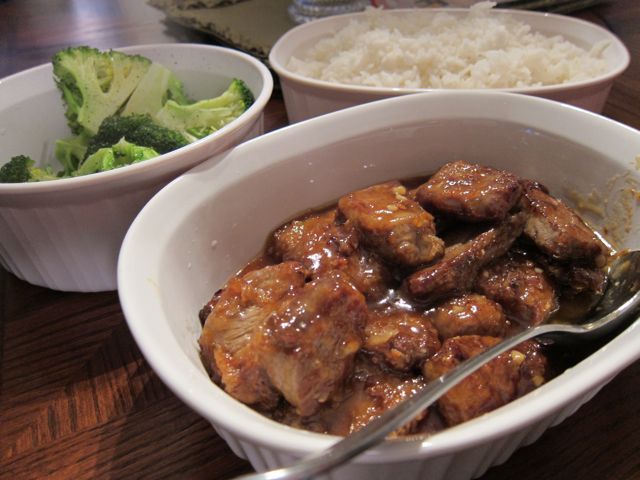 Serve with steamed broccoli and hot rice.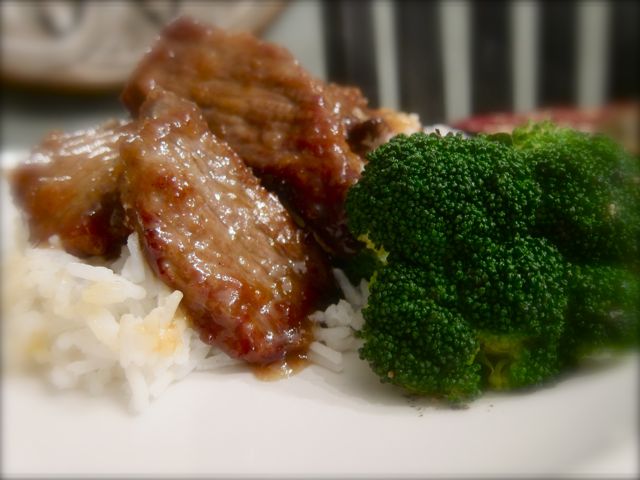 This recipe is delicious…and waaaaay healthier than take out!
Crispy Orange Beef with Broccoli
Prep time: 20 mins
Cook time: 25 mins
Total time: 45 mins
Serves: 6
Ingredients
■1 1/2 pounds beef top sirloin, thinly sliced
■1/3 cup white sugar
■1/3 cup rice wine vinegar (white vinegar will do)
■2 tablespoons frozen orange juice concentrate
■1 tablespoon soy sauce
■1/4 cup cornstarch
■2 teaspoons orange zest
■3 tablespoons grated fresh ginger
■1 1/2 tablespoons minced garlic
■8 broccoli florets, lightly steamed or blanched
■1-1 1/2 cups oil for frying- use 1/4 cup at a time in batches
Instructions
1.Drain beef strips in a single layer on dish lined with paper towels.
2.In a small bowl, mix together the sugar, vinegar, orange juice concentrate, and soy sauce. Set aside.
3.Start making your rice per package directions.
4.Heat oil in a wok over medium-high heat.
5.Toss dried beef in cornstarch to coat.
6.Fry in the hot oil in small batches until crispy and golden brown; set aside.
7.Drain all of the oil from the wok except about 1 tablespoon.
8.Add orange zest, ginger and garlic to the remaining oil, and cook briefly.
9.Add the soy sauce mixture to the wok, bring to a boil, and cook until thick and syrupy, about 5 minutes.
10.Add beef, and heat through, stirring to coat.
11.Serve immediately over steamed rice, and garnish with broccoli.
~Enjoy
Thank you once again Janelle for another great dinner recipe!
Walk with the King,
You can follow Janelle's blog at
ComfyInTheKitchen.com
Every Friday she has a recipe link-up for bloggers – you gotta check it out!