10 Easter Recipes – A Full Menu for Easter Sunday
I collaborated with Comfy In The Kitchen to create the perfect Easter Menu!
Enjoy!
1. It's not Easter Dinner at my mom's house without Easter Ham.
I love Comfy In The Kitchen's Recipe!
2.  Every year I bring the Deviled Eggs to my parents house for Easter (sure wish I could change the name to Angelic Eggs! lol!).
Here's my Deviled Eggs recipe and a tip for how to peel and get those yolks out clean!
3.  I LOVE my sister's Sweet Potatoes Casserole!
and check out Comfy In the Kitchen's Sweet Potato Casserole isn't it pretty!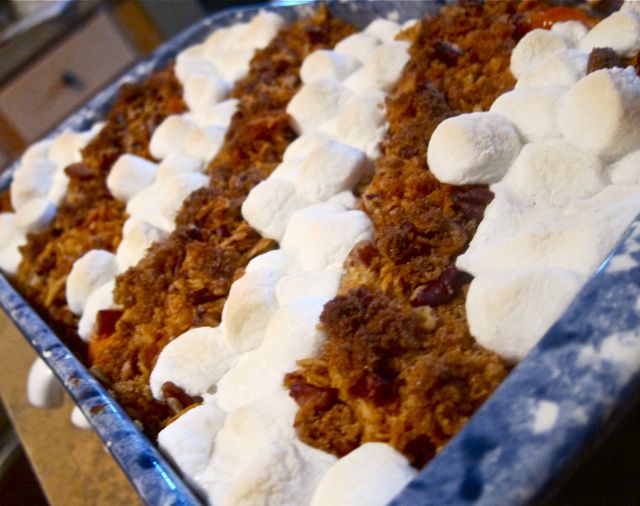 4.  My Crock Pot Macaroni and Cheese goes perfect with Ham!
5.  Comfy In The Kitchen's Classic Green Beans are simple and tasty!
6. Here's what to do with those Ham leftovers – Ham Cheese Sliders!
7. And here's what to do with all those leftover dyed Easter Eggs…
Egg-cellent Egg Salad Sandwiches.
8. My favorite Easter Morning Breakfast~ Resurrection Rolls!
9. And these amazing Easter Story Cookies are a meaningful treat!
10. And to finish dinner off – some Bunny Cupcakes – fun for the kids!
Enjoy!
Walk with the King!
If you are in need of some fresh new recipes – then visiting Janelle's blog at Comfy In the Kitchen is a must! She also has a Feasting In Fellowship Friday Link-Up Party happening right now – join the fun!!