10 Thanksgiving Dinner Recipes
Is Thanksgiving at your house this year?
Here's an extravaganza of recipes to help you out!!!
First – click here to see how I bake my turkey…in a Roaster – it comes out perfectly moist every time and using a roaster leaves extra space in the oven for side dishes – a double bonus! (that's my big sister with me – she's the turkey carver!)
I'll be making Janelle's Fresh Herb and Sausage Stuffing this coming week!
And click here for Janelle's beautiful Sweet Potato Casserole Recipe: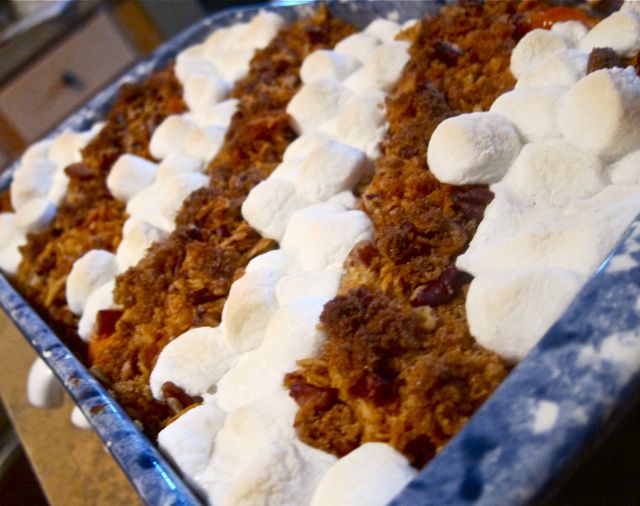 And if you want to make your own Homemade Cranberry Sauce – try my Uncle's Recipe!
And this dish is at every one of our get togethers: Cheesy Potato Casserole
And how about a Strawberry Pretzel Salad to brighten up your plate:
For dessert, we always have this Apple Crumb Pie – my sister's recipe:
And here are some fun no-bake cookies your kids will love to make!
Or these Simple 3 Ingredient Turkey Cookies:
And if you are looking for something low-fat – you have to try Janelle's Low-Fat Pumpkin Trifle:
I hope these help you out and that you have a wonderfully delicious Thanksgiving!!!
Walk with the King,

*Christmas is coming and Advent Season is about to begin and I know this time of the year can be very busy for women, so these quiet times will be simple yet profound.
Peace, Be Still is a 31 Day Christmas Prayer Journal
available exclusively on Amazon.

If you'd like to purchase a printable-digital copy
(so you have it right away) at half the price
click the Buy Now button below.

This Journal Contains:
A weekly Scripture reading about the birth of Jesus
A daily verse focusing on one of four themes: Jesus as our Wonderful Counselor, Mighty God, Everlasting Father and Prince of Peace.
A daily thought and observation to help you focus on the verse of the day.
A daily reflection question, with space to ponder and apply the verse to your life.
A daily prayer prompt, with space to write out your prayer for the day.
HERE'S A LOOK INSIDE:


How is this different from other WLW journals?
1.). This journal is 7 days a week rather than just 5 days a week.
2.) This journal does not use the SOAK method.  It includes a verse for the day, a thought for the day, a reflection question for the day and space to write your daily prayers.
3.) I will not be leading this as a Bible Study on-line.  But you can do it with friends and use the daily reflection question as a discussion question.
---
Jesus was born on a silent night.
He is: "Immanuel – God with us." ~Matthew 1:23
This is the real meaning of Christmas.  Keep walking with the King of Kings!