10 Crowd Pleasing Thanksgiving Dinner Recipes!
Is Thanksgiving at your house this year?
Here's an extravaganza of recipes to help you out!!!
First – click here to see how I bake my turkey…in a Roaster – it comes out perfectly moist every time and using a roaster leaves extra space in the oven for side dishes – a double bonus! (that's my big sister with me – she's the turkey carver!)
I'll be making Janelle's Fresh Herb and Sausage Stuffing this coming week!
And click here for Janelle's beautiful Sweet Potato Casserole Recipe: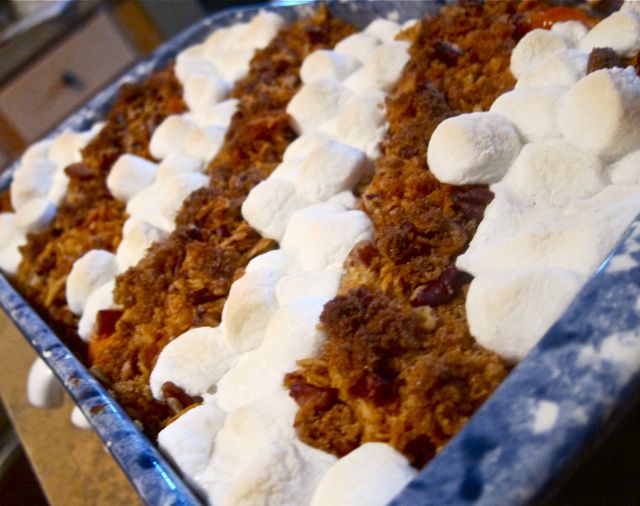 And if you want to make your own Homemade Cranberry Sauce – try my Uncle's Recipe!
And this is at everyone of our get togethers: Cheesy Potato Casserole
And how about a Strawberry Pretzel Salad to brighten up your plate:
For dessert, we always have this Apple Crumb Pie – my sister's recipe:
And here are some fun no-bake cookies your kids will love to make!
Or these Simple 3 Ingredient Turkey Cookies:
And if you are looking for something low-fat – you have to try Janelle's Low-Fat Pumpkin Trifle:
I hope these help you out and that you have a wonderfully delicious Thanksgiving!!!
Walk with the King,

All of Janelle's recipes above are featured in her free Thanksgiving ebook AND there's many more recipes inside.